Uganda has 24 operating commercial banks. The banking industry saw 19 banks record a net profit of Shs790.092bn in 2018 compared to the 17 banks that posted a profit of Shs785bn in 2017.
This means that five (5) banks made losses in 2018. The five-loss making banks in 2018 made a net loss of Shs39.31bn.
ALSO READ:
2018 Results: Uganda's Most Profitable, Loss-Making Banks Named
40 Women In Top Banking Positions Named
Shs28 Trillion Industry: Banks With Biggest, Smallest Assets Revealed
A critical analysis of the banking industry indicates that the sector is dominated by foreign banks. Out of 24 banks, only three banks can be truly considered to be local/ indigenous. These include Centenary, Housing Finance Bank and Finance Trust Bank.
Additionally, there are only eight Ugandan CEOs in the industry, implying that 15 banks are headed by foreign bosses.
Out of the eight Ugandan CEOs, only two are female, the only female bank CEOs in the whole banking industry that is dominated by men.
So, who are these brilliant and courageous women?
Annet Nakawunde Mulindwa
Nakawunde is the Managing Director and Chief Executive Officer (CEO) of Finance Trust Bank.
In the early 1990s, Nakawundestarted out her career at Pride Microfinance Limited and later moved to Nile Bank Limited, before joining Finance Trust Bank. At Finance Trust, she has worked in different capacities.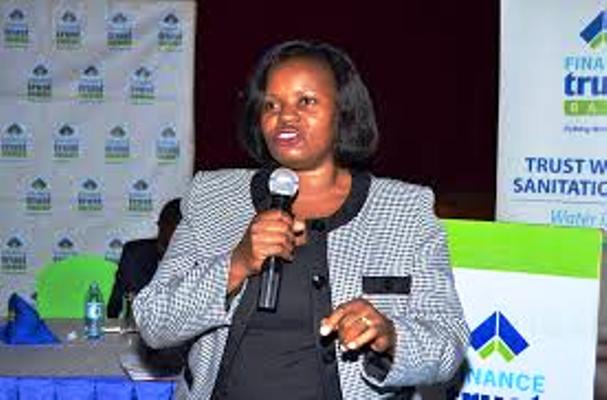 On 3 April 2012, she was appointed Managing Director and CEO of what was still known as Uganda Finance Trust, a microfinance institution. When the Bank of Uganda granted Finance Trust a full commercial banking license in 2014, she became the first CEO of the bank.
She also became the second woman in Uganda's banking history to rise to the rank of CEO at a commercial bank, behind Edigold Monday (who is no longer heading any bank). Monday was some years ago the Managing Director of Commercial Bank of Africa.
Born in 1960s, Nakawunde, a sister to Bank of Uganda Deputy Governor, Dr. Louis Kasekende, graduated from Makerere with a Bachelor of Arts degree. Later, she obtained a postgraduate diploma in financial management from the Uganda Management Institute (UMI) in Kampala. Still later, she obtained a Master of Business Administration in finance, also from UMI.
Nakawunde has guided Finance Trust Bank to improved performance since 2014.
The bank recorded an increase in profits in 2018 to Shs5.84bn from Shs2.37bn in 2017.
Sarah Arapta
Arapta is the Chief Executive Officer at Citibank Uganda. She joined Citibank Uganda as CEO in January 2016.
Prior to joining Citibank, she was the Director, Corporate & Investment Banking at Barclays Bank where she served from Jun 2014 – Nov 2015.
She also worked at Stanbic Bank Uganda in various capacities including Head, Investment Banking and Head, Corporate Banking. She holds Bachelor of Arts (B.A.) from Makerere University and a couple of other qualifications.
Arapta has also guided Citibank well. The bank's profits increased to Shs42bn in 2018, up from Shs39.3bn in 2017, making it the 7th most profitable bank in Uganda.
Others In Pipeline
Besides the above two women heading banks as CEOs, there are other women closer to the top seat in the banking industry. They include;
Annette Wabunoha Kihuguru
Kihuguru is the Executive Director and Head Commercial Banking at Ecobank Uganda.
She has been in the banking industry for close to 30 years. Over the years, she has worked with Uganda Commercial Bank, Stanbic Bank Uganda and Barclays Bank Uganda.
She holds a Masters degree in Management from The Uganda Management Institute in addition to a Bachelor's Degree in Arts (Economics and Political Science) from Makerere University.
She has in addition had various international and local trainings over the years mainly in banking. Other responsibilities besides banking are coaching, mentoring and developing team members to enhance their strengths. She is one of the senior women bankers poised for CEO/MD position in the near future.
Annette Kiggundu
Annette is the Ag. Executive Director of Finance Trust Bank. She joined the Bank in May 2016 as Head of Treasury with over 12 years of progressive banking experience in the fields of treasury and financial management, International business, Risk, Compliance and Operations. Previously, she worked with UBA Uganda and Centenary bank.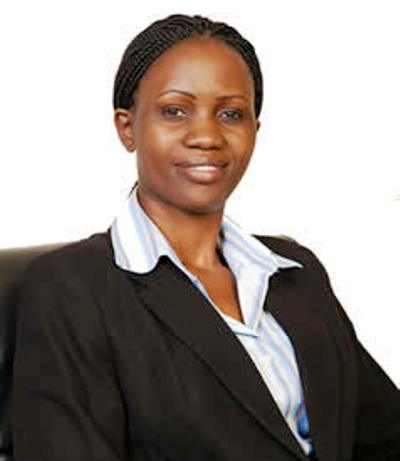 She is a Chartered accountant with Association of Chartered Certified Accountants (UK), holds a Bachelor's of Commerce degree (Accounting) and currently pursuing a Master`s degree in Financial Management with Edinburgh Business School, Heriot Watt University. Annette also holds an ACI Dealing certificate and is a member of ACI Uganda Dealers Association.
Veronicah Namagembe
Namagembe is one of the seasoned female bankers in Uganda. She is the Managing Director at Pride Microfinance Limited (MDI). She has been in this position since 2009. She is entrusted with leadership of the team and responsible for the operational and strategic direction of the company.
From November 2004 to August 2009, she was the Acting Deputy Managing Director and Head of Operations at the same institution. She has managed to keep the company profitable.
Namagembe holds Masters of Finance and Accounting, Bachelors of Business Administration from Durham University.
She has also studied Strategic leadership in Inclusive Finance from Harvard Business School Executive Education. It wouldn't be a surprise if she gets a CEO job in one of the commercial banks.
Kate Kabaingi Kiiza
Kate is the Chief Financial Officer (CFO) at dfcu Bank. Considering her experience, she is poised for a CEO job not only in the banking industry, but also other sectors.
She joined dfcu Bank as CFO in July 2015 and she has held the position up to date.
Prior to joining dfcu, Kate worked as Chief Financial Officer at United Bank for Africa, having joined the institution in 2014.
She has also previously worked with Shell Uganda Limited as Finance Manager from December 2006 up to April 2014.
Darshana Bhatia
Bhatia is the Executive Director at Orient Bank Uganda, a position she has enjoyed since September 15, 2016.
Bhatia previously served as Head of Finance and Administration at Orient Bank Limited. She worked as Head of Finance at Exim Bank before joining Orient Bank as Head of Finance in 2006 to 2013.
She is a member of the Institute of Chartered Accountants of India.
 She holds a Bachelor's Degree in Commerce (Financial Accounting & Auditing).  Considering her experience, she is on her way to the top seat of a bank CEO.
Peace Ayebazibwe Kabunga
Ayebazibwe is the Acting Executive Director at Housing Finance Bank. She also doubles as the Head of Mortgage and Development Finance at the same bank. She boasts of a professional experience of 15 years spanning an extensive career path in sales and relationship management, credit and Finance. She holds a Master's Degree in Financial Management from Amity University, India, a Bachelor of Statistics (MUK) and ACCA.
Previously, she has held positions as the Head Mortgages at Barclays Bank and Head-Workplace Banking at Stanbic Bank.
For comments/additions to this story, contact: staddewo@gmail.com/0775170346