URA CG Musinguzi with AEOs in a group photo after awarding them
Uganda Revenue Authority (URA) has licensed more companies on the Authorized Economic Operators (AEOs) programme and renewed the contracts of the existing AEOs bringing the total to more than 84 companies on this programme in 12 years.
Importers, exporters, manufacturers, customs clearing agents, bonded warehouse keepers, transporters and freight forwarders have an opportunity to cut costs by embracing AEO, a trade facilitation programme which Uganda Revenue Authority's Customs Department is undertaking to facilitate trade and promote security of international trade.
Under the AEO arrangement, businesses which comply with customs laws and regulations benefit from customs preferential treatments such as fast clearance of their goods through simplified procedures and reduced inspection.
On Wednesday, URA also awarded self managed bonded Warehouses.
The new companies were enrolled on the AEO programme after complaint tests were conducted on them.
Among the new AEOs includes Trans- paperLtd, Vivo Energy, Sino Trans Logistics, Euroflex, ESL Ltd, RI Distributors, Kakira Sugar, White Sherman and Rwenzori Bottling Co.
While awarding the new entrants and renewing existing AOEs, the URA Commissioner General, John R. Musinguzi applauded the renewed AEOs for the dedication in voluntary tax compliance while tasking the new ones to follow suit which he said will renew hope to continue contributing to the growth of the country.
"Currently, we are contributing a small fraction of 13% to GDP, and about 47% funding to the national budget. We would like to cause a fundamental change to contribute 100% like other countries. We would like to raise the number of AEOs to 200 as our 5-year strategy states," Musinguzi said.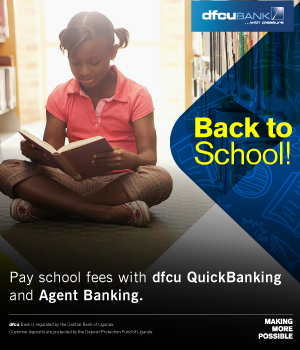 He added that they are investing in technology, analysis and plans to include Small and Medium Enterprises players in the AEOs programme, who he said will fully be incorporated in the URA system to contribute and benefit from the system when they are fully compliant.
"We are going to strengthen this partnership of promoting voluntary compliance through new strategies aimed at improving operations," he said.
Janepher Mwijukye, a AEO member since 2008, who spoke on behalf of other members outlined various benefits accrued from being a member agent with URA and urged other members to desire to be compliant as a responsible tax payers for national development.
She said as a private sector player, she has benefitted from trade facilitation of her transactions, being able to air her opinions and concerns to URA and get quick response to queries among other benefits.
According to the Commissioner Customs at URA, Abel Kagumire, the Authorized Economic Operators programme started in 2008, as a pilot intervention until 2013 when it was fully launched under the World Trade Organisation standards. It started with 10 operators, but now after 12 years,   84 AEOs national and regional have embraced the programme.
Voluntary tax payers where AEOs belong contribute 26% of revenue collections. Uganda Chairs the regional AEOs programme because of her outstanding performance.
By Drake Nyamugabwa