President Yoweri Museveni and some key Government officials pose for a group photo on Saturday at State House, Entebbe. This was after meeting a team from Umeme, led by Chairman Patrick Bitature and MD Selestino Babungi
President Yoweri Museveni and some key Government officials on Saturday met with a team from leading power distributor Umeme to discuss the extension of Umeme's Contract.
This has been revealed by the power distributor on its official Twitter handle.
Umeme's power distribution concession is due to expire in March 2025 having started in March 2005 when the South African company took over electricity distribution in Uganda and the policy has a provision for negotiations into a concessionaire to start three years to the expiry of its concession and apply for a renewal of the concession.
The negotiation for the concession renewal have been ongoing between Umeme and the government of Uganda since 2018.
The development comes after President Museveni on Friday blasted Umeme over expensive electricity in the country
"We are working hard to evacuate power from Karuma dam to manufacturing hub and export excess power. There is a group called Umeme. These are private people who want to make high profits. Can you make high profits from bone marrow and then we survive? We are debating that. If you are looking for high profits, there are areas you can go to; invest in clubs, casinos I will not follow you," Museveni during the 58th Independence Day celebrations held at State House Entebbe on Friday.
ALSO READ: Museveni Attacks Umeme, Reveals Why He Has Refused To Renew Its Contract
He added that there are people who have been pushing him to approve Umeme's concession, but he has refused to bow down to their pressure.
"…when it comes to electricity, this is a strategic issue. We now have enough electricity, it can be sold cheaply to the manufacturers but people who want to make business are the ones pushing up," said Museveni.
Details of Saturday's meeting between Museveni, Government and Umeme officials remain scanty.
However, sources privy to the concession extension discussions, disclosed that the negotiations have been going on well with all the other performance parameters such as collections rate and losses target already agreed upon by the negotiation parties.
Sources revealed that concession tenure and the return on investment are the two sticky issues that are yet to be agreed upon.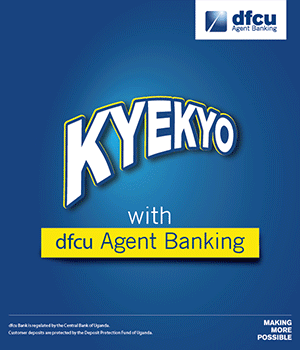 Since Umeme's inception, the distribution efficiency has largely improved after the utility injected over USD 600 million in the rehabilitations of substations, the construction of new substations, loss reduction, collections, which has improved cash flows and the helped in lowering the tariffs.
Umeme has been able to reduce energy losses to 16.6% today compared to 38% in 2005 when it took over the management of the distribution network, while improving revenue collection to 99% from 80% in 2005.
Regardless of the above achievements, the contract which is heavily skewed in Umeme's favour has made it very hard for Parliament to terminate the distributor's concession despite the fact that it has become a pain in the lives of Ugandans. This also explains why President Museveni is yet to be convinced in renewing the power distributor's concession.