UIA has a directorate for SMEs where invention, innovation and entrepreneurship are promoted
By David Rupiny
Shillat Nambooze Kauma is a young graduate, who instead of looking for a job, opted to plunge right into the realm of entrepreneurship. Two years ago, Shillat and her friend set up Puristry, a firm that makes high-end cosmetics from shea butter.
The firm uses research to develop unique products like "bubble gum" cream, amongst others. Ambitious and looking ahead, Shillat's Puristry has now acquired an investment license from Uganda Investment Authority (UIA) in order to leverage the advantages that comes with having one.
UIA's Directorate for Small and Medium Enterprises, Science, Innovation and Technology (quite a mouthful) has an ambitious target of promoting invention, innovation and entrepreneurship in micro, small and medium enterprises (MSMEs), like Shillat's, across Uganda.
To that end, UIA is setting up an Innovation and Business Park (a park-within-a-park) in Kampala Industrial and Business Park, popularly known as Namanve, targeting micro, small and medium enterprises, as well as start-ups like Shillat's.
The 10-acre purpose-built MSME Park (park-within-a-park) in Namanve will be a plug-and-startup facility for inventers, innovators and entrepreneurs across sectors.
Also in Namanve, UIA is teaming with CURAD, short for Consortium for enhancing University Responsiveness to Agribusiness Development Limited, a public-private partnership (PPP) promoted by Makerere University, NUCAFE and National Agricultural Research Organisation (NARO), to set up an agribusiness incubation centre for young entrepreneurs.
Still in Namanve, the Uganda Industrial Research Institute (UIRI) has set up a sprawling facility from which inventers, innovators and entrepreneurs in the MSME Park, as well as other industries, can benefit.
As a strategic plan, UIA is establishing MSME Innovation and Business Parks in operational industrial parks in the countryside like Mbale, Soroti and Kasese, as well as others in the pipeline in places like Arua, Gulu, Lira, Moroto, Masaka, Hoima, Buliisa, Mityana, Mubende, Kyankwanzi, Kabarole, Kabale, Mbarara, Luwero, Rubirizi, Pakwach, Tororo and Kamuli, amongst others. Already, UIA operates an SME Park in Mabarara.
UIA is also building a robust and expansive database for MSMEs in Uganda through which it will leverage synergies like business-to-business linkages, business advisory services, access to financing, innovations, suppliers, markets, policymakers, etc.
UIA encourages MSMEs all over Uganda to keep tabs on the development of MSME Innovation and Business Parks in industrial parks across Uganda.
That is why this year's May Day theme, "Enhancing innovation for increased employment creation and labour productivity: A sustainable Covid-19 response", is apt in the sense that it rhymes with what UIA is doing to promote invention, innovation, productivity and entrepreneurship, translating into jobs and economic growth. The UIA approach is to focus on the intersection between invention, innovation, agility, design thinking, productivity and entrepreneurship.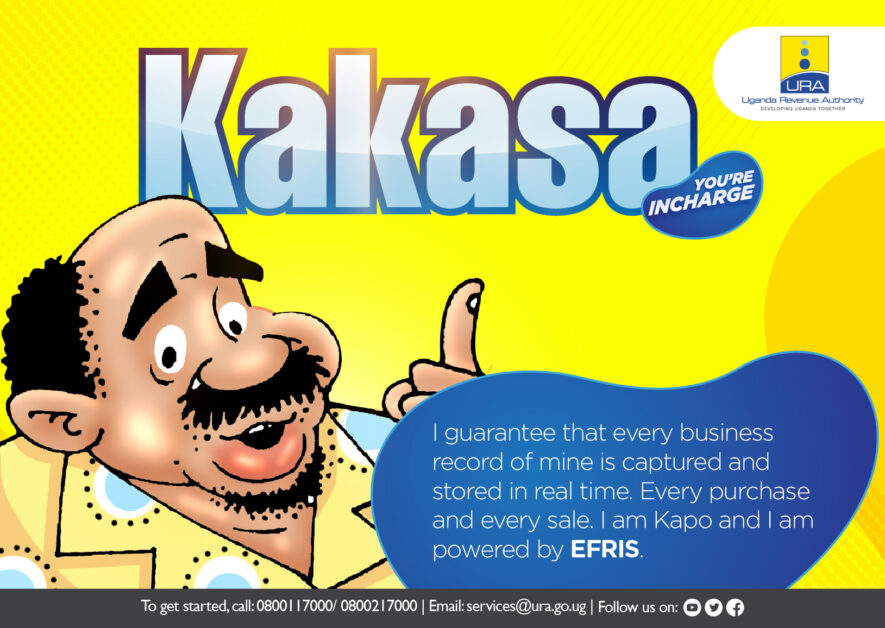 Focusing on invention enables the emergence of new ideas, business models and ways of doing things. What is new is not necessarily an invention but may be typically be new combinations of existing ideas, competences and resources. We would like budding entrepreneurs to think big and come out with groundbreaking ideas that solve societal problems, meet societal needs or provide new ways of doing things.
At UIA, we emphasize innovation because we want the new inventions, ideas, models or new way of doing things to get implemented as game-changing products, services and processes in a market or social setting.
A new invention, idea, model or way of doing things makes no sense if it is not implemented and changes the game. It is not only important but also crucial that through the MSME parks we see new inventions, ideas, models and ways of doing things translated into realities and new contexts, hence opening up new possibilities.
There is often a long time-span between an invention and an innovation, and without an enabling environment many ideas and inventions cannot translate into innovations. Through the MSME parks, not only do we want to see translation of invention into innovation (implementation) but also faster transition, thanks to enablers in the parks.
Through the MSME parks, UIA wants to encourage entrepreneurial agility, which is the ability of an entrepreneur – startup or old – to churn out a new product, service or process, to gather fast feedback, produce iterative releases, and be able to rapidly adapt the design plan to best meet the needs of users.
There is no better place to do this than in an environment purpose-created for that because in the MSME parks innovators and entrepreneurs will have a conducive environment where they have the freedom to test new ideas, gauge user response, and pivot the project plan in response to their feedback, while it is still easy and cheap to do.
In terms of design thinking, the MSME parks will help inventors, innovators, startups and other entrepreneurs uncover real problems that need solving, brainstorm them better with peers and mentors, and come out with more innovative solutions to directly solve that need.
What's more? The MSME parks will also provide enablers like access to peer support, peer-to-peer reviews, business advisory services, mentoring, research and development, financing, knowledge and technology transfer, diffusion of innovations, access to markets, access to financing, supply chains, backward and forward linkages, etc.
Pooling inventors, innovators, startups and other entrepreneurs in the MSME parks will promote and deepen cultures of commitment and accountability, and a culture of innovation – by changing how entrepreneurs do things – that produces a self-perpetuating and sustainable competitive advantage.
For example, instead of attaching someone else's innovation processes to your unique organization, it is much more effective to build the foundation for new ways to grow from within, hence the need for cultivating new mindsets and creating the conditions that support new behaviours.
Another benefit of pooling inventors, innovators, startups and other entrepreneurs in the MSME parks is promotion of changeability (adaptability), that is, the ability to adapt by scanning and learning from the environment.
Harnessing the power of new mindsets and new conditions help to create a culture of innovation that is not imported from elsewhere, but rather grows from the inside out.
In a disrupted market, like the current one by the Covid pandemic and digitization, innovation is critical – to chart out new ways of doing things, create new products and services, new processes, create new markets, curve new niches, create new revenue streams, ensure sustainability, create new jobs, ensure future relevance, etc.
Overall, innovation creates the conditions in which new ideas, products and processes can translate into maximum economic and social benefits, including jobs. Studies show that in the case of innovative firms, employment creation is persistent over time, unlike in non-innovative firms.
It is important that Ugandans learn to innovate in their own way – suited to their unique circumstances.
Implementation (innovation) of an invention (new idea) has a bearing on productivity. While things like new technology, processes and efficiencies may affect some jobs, the overall benefits are greater.
The MSME parks would provide factors that enhance productivity like having proactive employees, teamwork, motivation, rewards and recognition, relevant tools and equipment, availability of things like water, power, internet and other input supplies, good working conditions, etc.
Spreading the MSME parks in public industrial parks in different corners of Uganda will contribute to equitable promotion and development of MSMES (in the regions) and regional development.
At UIA, our strong belief is that the MSME parks will provide conducive environment for opening up resources and possibilities for new business opportunities (like for Shillat) and future innovations, and in this way set the stage for continuing change – crucial in ensuring continuous growth and development of the economy and country.
Further, UIA's aim is that the MSME Innovation and Business Parks will contribute to the growth of home-grown (domestic) investors having forays into innovative businesses, products, services and processes that solve myriad of societal needs, problems or gaps.
At the end of it all, we would like to see an economy and a country that thrives on invention, innovation and productivity, reaping benefits like employment, increasing revenues, rising aggregate demand, economic growth and equitable development.
David Rupiny is UIA's Media Relations Executive [email protected] [email protected]