Uganda Clays Ltd together with its insurance brokers, Minet Uganda Ltd, have appealed to employers to put in place measures that promote healthy living on employees.
This call was made as the two joined hands to commemorate the World AIDS Day, on Friday, November 29, 2019, at the Uganda Clays plant in Kajjansi on Entebbe Road.
They also urged communities to take the lead in the fight against the killer disease – in line with the global theme: 'Communities Make the Difference'.
"Uganda Clays is one of the few workplaces in Uganda with an HIV/AIDS policy in place. We would like to encourage all workplaces to have this policy because it helps eliminate stigma hence the ill can manage their illness better and contribute more to company productivity," said, Jennifer Male, the Health Care Manager at Minet.
On his part, Mr Peter Kiwanuka, the Human Resource Manager, Uganda Clays said: "It is important to equip the company employees and the community with information for increased awareness in order to fight new infections. It is also important to support, care and provide treatment for those living positively."
On the same day, company employees and people from the neighbouring communities engaged in activities to observe the day and encourage people living with HIV/AIDS to embrace positive living.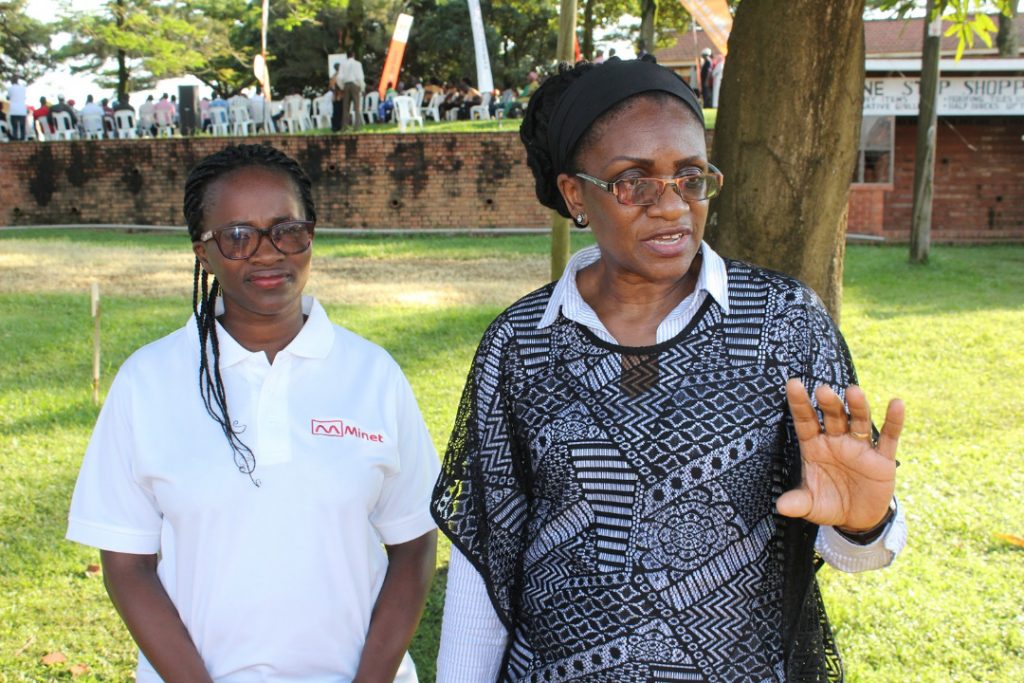 "In Uganda there are about 1.4 million people leaving with HIV; and about 73% of them have access to medicine. Unfortunately, we still have vulnerable groups including sex workers, young women, men who have sex with men and youth, who have difficulties in accessing HIV programs like prevention and treatment due to stigma from the communities," said Dr. Jennifer Nabukenya Ssengooba, an advisor and consultant of Mildmay, who was the Guest Speaker.
"The community needs to care for these people instead of ostracizing them so that we reduce on the possibility of new infections and in the long run achieve zero new infections in the country. If we remain with small groups of people with HIV in the community, it spills back to affect the healthy population," Dr Nabukenya added.
Uganda's national theme to commemorate the World AIDS day is 'Engaging Young People to Champion the end of new HIV infections'.
According to recent UNAIDS figures, HIV prevalence in Ugandan adults stands at 5.7% with the majority between 15 to 49 years of age. There were 23000 HIV/AIDS related deaths and 53000 new HIV infections registered for 2018.
The day's activities included free HIV/AIDS counseling and testing, educative entertainment on HIV/AIDS through music and drama, blood donation, wellness checks like blood pressure, BMI, blood sugar and testimonies from people living with HIV.
World AIDS Day is globally recognized on December 1, 2019.