The Commercial Court in Kampala has dismissed a case in which Bank of Uganda (BoU) sued property mogul, Sudhir Ruparelia for allegedly fleecing his own bank (Crane Bank in receivership) of Shs397 billion in fraudulent transactions. The Central Bank was seeking to recover the Shs397bn.
In earlier submissions, Sudhir's lawyers of Kampala Associated Advocates (KAA) asked Court to dismiss the Central Bank case, arguing that the Bank (BoU) wrongfully sued Sudhir because it overstepped its mandates.
Counsel Elison Karuhanga of KAA said when dissolving a bank, BoU has three options.
"It (BoU) can put someone in management in what is called Statutory Management, Receivership or Liquidation; it chose to go for receivership. Under the law, specifically only the Manager and the Liquidator can sue; a suit cannot be filed by the Receiver (Bank of Uganda)," Counsel Karuhanga said.
He said the functions of the receiver are four and revolve around selling the institution.
"The receiver can't be sued for that act (selling the institution). His action is protected by the law; he can't be sued as a receiver and similarly, he (receiver) cannot sue anyone," he said, adding that the law gives the receiver 12 months to carry out his function.
After concurring with Sudhir's lawyers, the Head of Commercial Court, David Wangutusi on Monday dismissed and ordered BoU to pay Sudhir's legal costs.
In his ruling, Wangutusi observed that Crane Bank in receivership at the time of instituting the commercial suit against the businessman and his Meera Investments Company, was none existent, hence never had powers to sue.
"In conclusion, the plaintiff/ respondent (Crane Bank in receivership) did not have jurisdiction to file HCCS no. 493 of 2017. It's also my finding that the property the plaintiff was seeking when she filed the suit on June 30th 2017 had earlier been given away by the receiver to Dfcu bank on 24th January 2017, four days into receivership and five months before filing of this suit this leaving the plaintiff/ respondent with no property," the court ruling reads in part.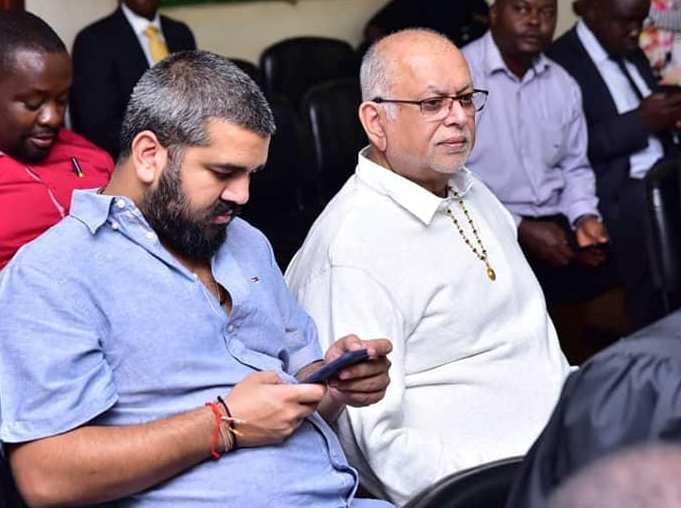 It should be noted that on June 30, 2017, BoU filed a suit against Sudhir and his Meera Investments Limited, which the businessman says was in breach of clause 12 of the Confidential Settlement and Release Agreement (CSRA) that was reached by both parties after BoU closed and liquidated CBL for allegedly being undercapitalised.
However, Sudhir rushed to court and counter sued Bank of Uganda seeking compensation of $8m (Shs28bn) in damages for breach of contract.
Sudhir has since won several malicious cases brought against him by Bank of Uganda after controversially taking over Crane Bank and eventually selling it to dfcu.
He has successfully defeated the Bank through courts and blocked BoU lawyers of MMAKS Advocates and Sebalu & Lule Advocates who were also his former lawyers from representing it in cases related to him because of conflict of conflict.