Martin Shabaya (L) poses for a photo with Simon Ochen of Chariots Coffees
Martin Shabaya is the first African to make it to the World Barista Championship finals. Shabaya, a Kenyan, represented Africa at the 2021 World Barista Championship in Milan, Italy, where he emerged as the world's 5th best barista. Prior to the Milan competition, Shabaya had emerged national and African champion.
Business Focus exclusively interviewed Shabaya on December 31, 2021 during his visit to Uganda at Chariots Coffee's offices in Bugolobi, Kampala.
Despite being Kenyan, Shabaya says he loves Ugandan coffee, revealing that the country's natural Specialty Arabica coffee is his best and favourite.
He was in Uganda on a week-long holiday accompanied by his family. During his stay, he visited and interacted with several Ugandan baristas with whom he has been connecting on social media.
Below are the excepts of the interview:
Q: Thanks for spending your festive holiday in Uganda. What brings you to this beautiful country?
A: It's my first time actually to be in Uganda. Can you imagine! I have been in the industry for more than nine years but it's my first time to visit Uganda, but I always knew I would visit Uganda on my coffee journey. So, as I returned from Kigali, heading back home (Nairobi), I passed by here to meet a few baristas and share inspirational stories. I love them. We connect so much through social media and we try to keep engaged.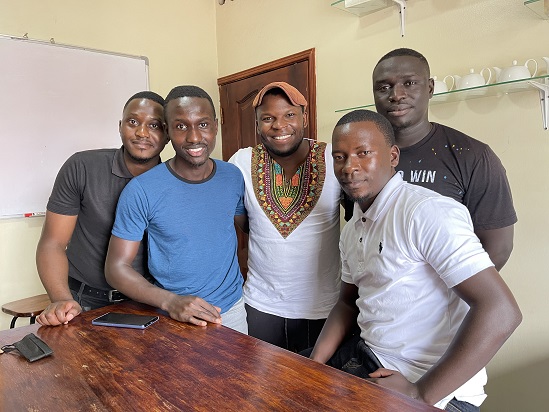 Q: You have been to the World Championship finals. What does it mean to you as an individual and your fellow baristas?
A: As a barista, I feel like I have reached the highest mark. It is the biggest achievement that I can ever have in my life as a barista. Last year, my presentation was the best. I have been trying to represent Kenyan coffee as a barista and patriotic Kenyan.
So, as a person, I feel like I have achieved my dream. I have really elevated my experience and I just feel like I need to share (it with other baristas) so that as a community, we can still elevate our coffees to the world which is possible. I was just the first person to at least show the world that we really have world class coffee. So now it's just a pathway that we have created so we can at least inspire other upcoming baristas to follow that channel because it's still promoting our coffee which is the main point of interest.
I feel that I am an inspiration to the baristas that are coming up and I have shown them that it is possible and I am sure we will have many more baristas in Africa and East Africa in particular. I am very positive that we will maintain our coffees to that standard because it is the truth, our coffees deserve that.
Q: Do you feel like you need to challenge yourself more now?
A: It's a challenge but it's up to us. You know we have taken so long to reach there because honestly speaking, we are trying to overlook the challenges that we go through but if we could have just a little bit support, I am very sure it's something that can be maintained at least the world body will feel that they are obligated to hold World Barista Championship. When we are there (at the Championship), you see the kind of support the other guys are being given yet they don't have the best coffee, the exposure they are being given, you can't avoid looking at that. We would appreciate whatever support was given to us to help us do better.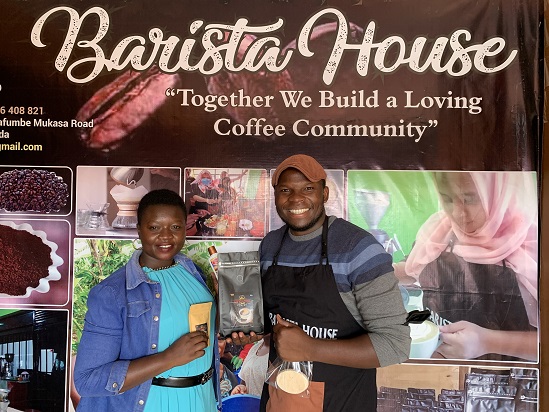 Q: What makes you unique? What did you do differently to qualify for the World Barista Championship finals?
A: I have been on the world stage three times. So, this was my fourth time. I started working as a barista in 2011 and then after three years, in 2014, I had my first competition and I was the first runner-up. And since I knew about competitions and experiences, I tried competing in 2015, 2016, 2017 and 2020. From 2015, I have been winning as a national champion amid challenges. But it's the level of passion and the level of interest that have pushed me this far. If you have a lot of passion and interest in whatever you do, you do a lot of research, you know what is happening in the world, even the small challenges, and you won't focus on them. You just have to overlook the challenges. I can imagine without all these challenges, I wouldn't be here and if I can at least find a way of reducing challenges, I can perform much better.
Q: What lesson or lessons do you pick from the Championship that other baristas should embrace?
A: It's a huge investment. It's a big thing. We need to be able to share this knowledge with the upcoming baristas in terms of accessing the farmers, connecting directly with the farmers. This year was a success because I connected with the farmers directly and I worked hard to find a way to elevate the flavour. We also need to share facilities like the training centres. Sharing knowledge is the best thing that we can do.
Q: How much do you know about Ugandan coffee and how do you rate it?
A: I love Ugandan coffee. In all my barista challenges, my favourite is natural Ugandan Arabica coffee. I love Ugandan coffee. I love the inspiration and the passion of the baristas. The baristas are very passionate. Ugandan baristas give me inspiration and strength and I feel that given the opportunity to represent coffee in the world, they would do great.
Q: What else needs to be done for Africa to perform better at World Barista Championship?
A: There's a lot. I will speak a lot for Kenyans. There is a lot that needs to be done in the coffee sector to be respected at the world stage. It already has that respect in terms of how it is being consumed in the world, in Europe, Asia, everywhere. East African coffee performs really well and they buy it because it's very good coffee. So, when it comes to competition, I put in great effort to take myself to the next level. Together with the farmer who coffee I use in the competition, we do a lot of experiments which are costly but worth it for our common goal of elevating the coffee flavours. At the end of it all, the coffee just speaks for itself on the world stage. Baristas need more exposure. Our exposure is really low. But we will get there. I find a way to inspire other baristas and my goal here is that when I leave, I would have inspired someone because of my performance at the World Barista Championship. If we work together I think we can achieve much more.
Q: How important are the baristas along the coffee value chain?
A: They are the most important, honestly speaking. You can imagine a wonderful job being done by the farmer, taking care of the trees, making sure the cherries are ripe, taking it through the food and roasting process but now serving that final quality cup to the consumer, you need someone who can prepare that coffee to represent the good work. So, we are the most important people in the food chain.
Q: What do you consider the biggest challenge facing the baristas and how do you think this can be addressed?
A: The only challenge I think is support. First, to be recognized in the Constitution. In Kenya, we are not recognized. In the Labour Act, we are categorised under the barmen. If they only knew how important the baristas are, they would want to support them. Baristas are the ones who are making the final product and it's the biggest part of marketing. I have grown through barista competitions and I can attest to that. Promote and support the baristas.
Q: Outside coffee, what else do you do?
A: I do woodwork and cycling.