Fort Portal City became operational on July01, 2020
Land grabbers have invaded newly created cities. They are hoodwinking the 'poor landlords' in the new cities, urging them to sell their land on basis that they would not be allowed in cities with poor structures.
The revelation was made by Betty Aol Ocan, the Leader of Opposition while addressing journalists at Parliament today.
She said she has received intelligence information. She warned the landlords in the newly created cities across the country to register their land before the serious physical planning of these cities take shape for development.
This comes after 15 new cities were created this year. Mbarara, Fort Portal, Mbale, Masaka, Hoima, Jinja and Lira cities are already operational, while Arua, Gulu, Entebbe,Moroto, Nakasongola, Soroti, Kabale and Wakiso cities will be operationalized in the forthcoming financial years.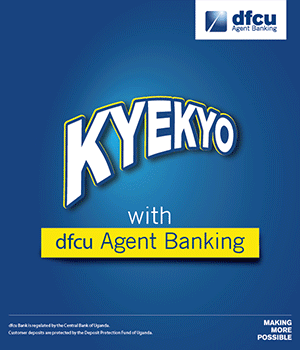 Aol said that though the poor landlords can still own their land in the cities, they should be responsible by surveying and registering their land and have land tittles so that they do not allow land grabbers take advantage of their failure to have land titles.
She added that the property owners in these cities should not adhere to land grabbers' information that they will be chased out of cities, hence forcing them to dispose off their land cheaply.
Aol proposed that the Uganda Human Rights Commission should take up their role and sensitize people in these cities on their right so that they are not forced out of their land by land grabbers.