The Pearl of Africa Rally 2019 5th round is slated to take place on 2nd -3rd August 2019 in Busika and Kayunga respectively with over 50 drivers from the region.
This will be the fifth round of Africa Rally Championship (ARC) as well as the fourth round of the National Rally Championship (NRC).
The championship will see the participation of Uganda's top Motorsport drivers like new entrant Rajiv Ruparelia who is set to mark on Motorsport and seniors like  Arthur Blick, Leon Ssenyange and Ronald Ssebuguzi as well as foreign drivers among others.
Dusman Okee, The President of The Federation of Motorsport Clubs of Uganda, says that as Uganda hosts the rally, it will give the country more mileage, adding that a ceremonial start will be held at Silver Springs Hotel before heading to Busika on 2nd August 2019.
 "The event has given us more mileage as a hosting nation. We shall have a ceremonial start at Silver Springs hotel and cars will head to Uganda Motorsports Arena in Busiika for the 1st Special Stage. The Award Giving Ceremony will be at Nyekesa Service Park in Kayunga district," he said
A statement from Rajiv Ruparelia Rally Team says that Rajiv, who is one of the participating rally aces from Uganda has confirmed his participation in the Pearl of Africa rally competition after taking on former champions Posiano Rwakataka and Ronald Ssebuguzi in the recent Kayunga Autocross where he emerged victorious.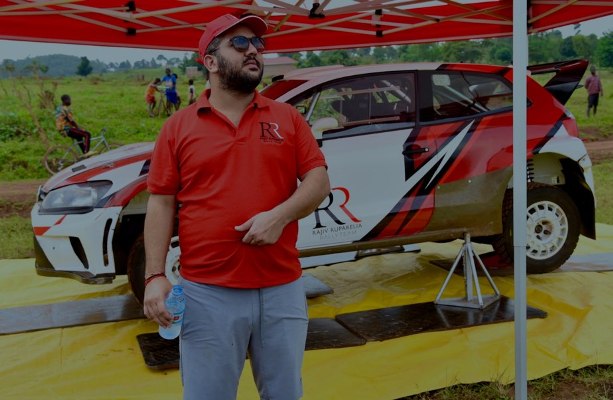 "We are ready. We will be racing in the Peal of Africa Rally. This will be an immersive experience, we can't wait," he said.
The Shell V-Power Pearl of Africa Uganda Rally (POAUR) 2019 will be the 5th Round of the Federation Internationale de I'Automobile (FIA) Africa Rally Championship.
The total length of the rally will be approximately 476 Kms. It will be run on gravel roads in the private sugar cane plantations 90 Kms east of Kampala, around the town of Kayunga and Busiika.
By Drake Nyamugbwa