The Public Accounts Committee (PAC) of Parliament is investigating the National Medical Stores (NMS) over dubious procurement of hospitals' supplies after receiving a dossier indicating that the entity has been dumping expired medicines at health facilities to avoid the cost of destroying them.
PAC that is interfacing with all referral hospitals on the audit queries raised in the December 2019 audit report has been asking all referral hospitals to submit a schedule of medical supplies from NMS dating 2016-August 2020, with plans to table the report before Parliament at the end of August 2020.
While interfacing with officials of Naguru Hospital on 11th August 2020, PAC Chairperson, Nandala Mafabi (Budadiri West) tasked the hospital administration to submit to Parliament their medicine and medical equipment supplies.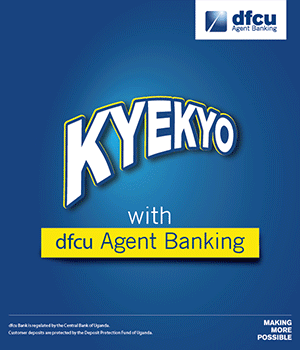 "We received information that the destruction of expired medicine is more expensive than buying new medicine. So when I want to destroy mine, I push it somewhere else so you incur cost of destruction. We would like to see your medical supply schedule," said Mafabi.
During an earlier interface with the administration of Kabale Regional Referral Hospital, Rosemary Nauwat (Amudat Woman MP) asked Sophie Namasopo, Director Kabale Hospital to submit to Parliament a report on medical supplies they have been receiving from NMS dating back in 2016.
"We would like you to give us information concerning the supply of uniforms from 2016/2017 to date and the drugs. We also want to know whether you have been receiving drugs from NMS, are there incidences where you received drugs about to expire and how you have been going about it? We want information on medical stationery," Nauwat said, adding: "On the uniforms you receive, were they a complete set, you need to have dress, belt, cap and shoes?"
Rodney Tabaruka, Senior Pharmacist at Kabale Hospital informed Parliament that the uniforms the hospital received for their nurses weren't complete.
"In December we only got 5 belts for 326 uniforms. We didn't know that shoes were part of the consignment. The nurses had to procure belts locally," he said.
Asked by Nauwat on why the hospital administration didn't question NMS over supplying incomplete sets of uniforms, Tabaruka said they treated the uniforms as a donation because the hospital hadn't budgeted for the uniforms because as long as he can remember, nurses at Kabale hospital have been parting with their salaries to buy their own uniforms, despite the fact that NMS is mandated to procure all medical supplies for public hospitals.
"They asked us how many nurses we and we gave them the number, meaning NMS knows the full kit of nurses but we only received 300 dresses, 5 belts and 0 shoes. The uniforms were tailor-made. The only issue with delivery was the incompleteness of the sets," Tabaruka said.
Records from Kabale Hospital indicate that on 12th and 29th December 2019, NMS delivered 730 uniforms for nursing officers and enrolled nurses and clinical coats at a cost of Shs62.777M.
However, in the previous years, NMS was only delivering booklets, forms, registers, files, folders and logs, wherein 2019, two deliveries were made of 2751 items at Shs27.031Million.
In 2018, NMS delivered 142 booklets, X-Ray forms, registers and logs at Shs2.241Million, while in 2017, 47 items including; booklets, forms, vouchers, registers and logs at Shs427,430.
In the audit report, the auditors faulted the hospital for poor performance in Non-Tax Revenue where they the hospital registered a shortfall of Shs143.5Mn, a shortfall that was attributed to lack of consultants to handle some complicated cases.
Sarah Namosopo, Director Kabale Hospital told the Committee that the hospital is in the process of interesting specialists from Kabale University and the hospital in order to handle specialized cases which will increase revenue collection in a private wing.
Auditors also noted that Kabale hospital also failed to absorb Shs544.691 which funds were meant to cater for wages for senior consultants and consultants.
This is despite the fact that the hospital Out of the 422 established positions, only 258 were filled leaving 164 posts vacant, with auditors noting that the lack of critical staff such as consultants has greatly affected the provisions of critical medical services at the hospital.
On the impact of COVID-19 on the hospital, Namosopo said that the hospital has so far handled 52cases and discharged 45 patients. The hospital the administration was forced to convert the adolescent clinic to Intensive Care Unit that is separate from where other patients are admitted, but the hospital is yet to receive the ICU equipment the Ministry of Health promised to handle COVID-19 patients.
The hospital also converted the Psychiatry ward into a COVID treatment Unit, a decision that has affected services of mental health patients, who were pushed back to a smaller space.
Out of the 24 required COVID-19 health workers, Kabale Hospital only received 7 health workers, which has put strain on hospital health workers because we have had to make internal workers.