President Yoweri Museveni Friday commissioned Uganda's first ever ICT manufacturing and assembling Plant at Namanve Industrial Park.
The SIMI Factory will assemble and manufacture phones, laptops and other electronic devices. A phone will cost only Shs20, 000.
Speaking at the event, Museveni said: "We already have enough industries and are still opening more. The only problem we have is corruption which I will crush."
Speaking at the same event, Minister of ICT and National Guidance, Frank Tumwebaze said a plan is underway to connect all industrial Parks to the National Backbone infrastructure.
"Investors will not have to incur high costs of internet connectivity which in this day and age is an essential component of any industrial operation," Tumwebaze said, adding that once SIMI factory starts producing smart phones, the cost of internet access will go down in Uganda.
At full capacity the factory will run three production lines, each line with daily production of 2000 feature phones, 1500 smart phones, 800 laptops, 2000 Chargers, 4000 USB cables and 4000 sets of Ear phones and will directly employ more than 400 staff.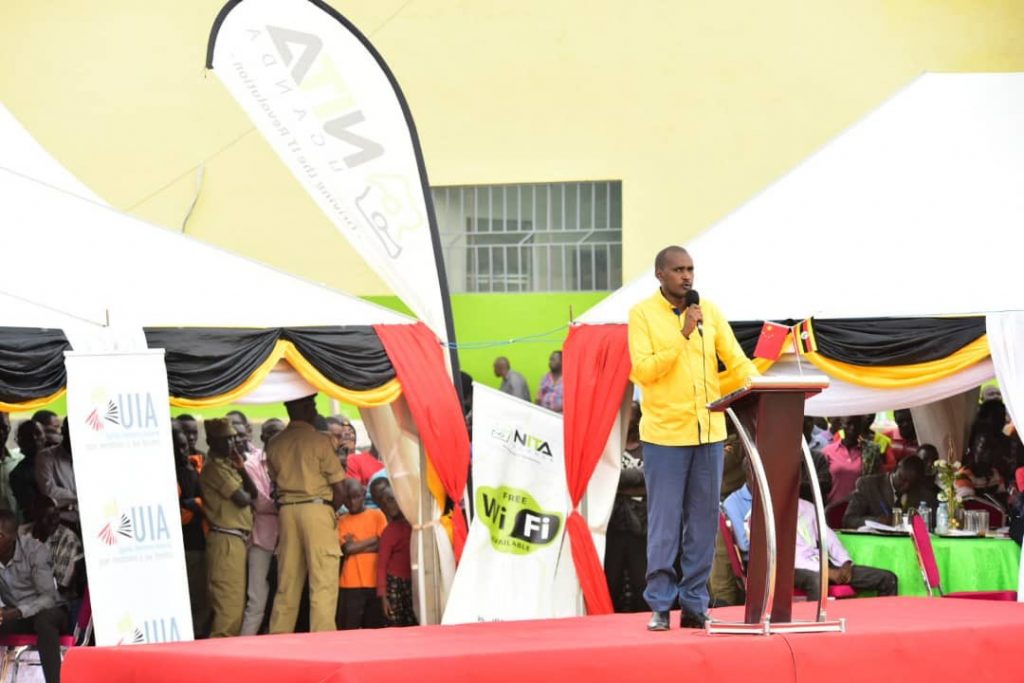 Evelyn Anite, the State Minister of Finance for Investment and Privatization said: "Now that Uganda has started the manufacturing and assembling of phone & computers, I urge my fellow Ugandans to Buy Ugandan products & Build Uganda."