President Yoweri Museveni has said Uganda has enough power (electricity), transport routes and opportunities to enable foreign investors thrive in Uganda.
Museveni made the remarks on Thursday during a meeting with a delegation of oil and gas investors from the United Kingdom who called on him  at State House, Entebbe.
The 16-man delegation, led by Lord Popat of Harrow who is the United Kingdom Prime Minister's Trade Envoy to Uganda and Rwanda and the British High Commissioner to Uganda, Peter West, included consultants in the oil and gas sector, bankers, manufacturers of pipeline equipment and engineers, among others.
Museveni warmly welcomed the delegation to Uganda saying that partnership between the United Kingdom and Uganda is important for business to grow and thrive between the two countries.
"Business means two players: the producer of a good or service and the consumer. If you do not have those two people, you do not have business," Museveni remarked.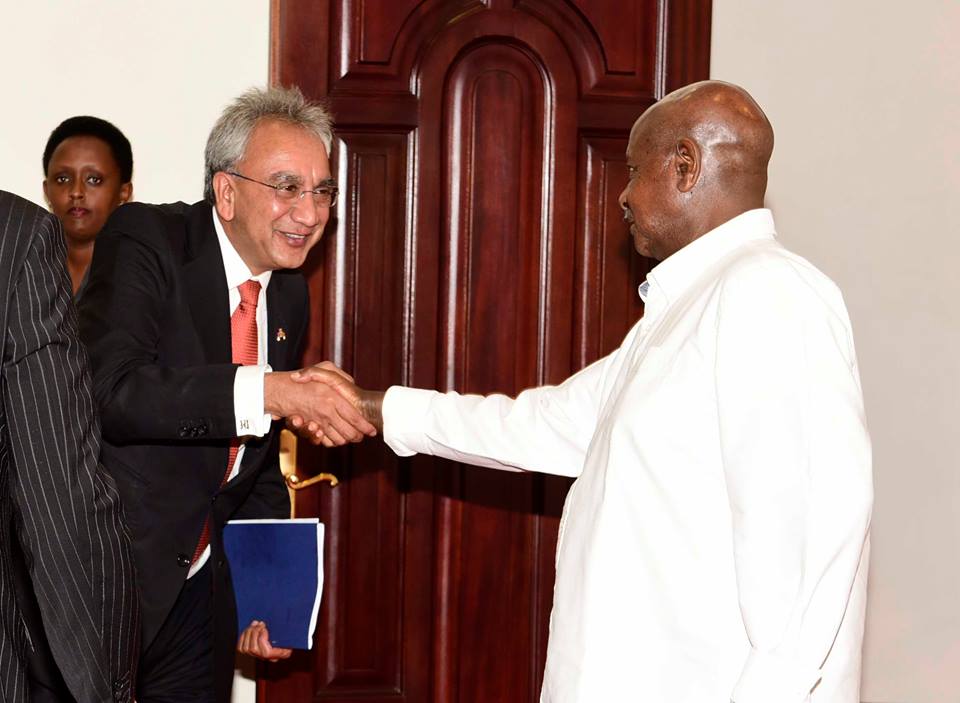 He added that the other actors that make business thrive, such as security and infrastructure development, have been achieved in Uganda.
"We have got enough power, transport routes are improving and the manpower is now more educated," he said.
He told the visitors that government is in the process of reducing the high transport costs by developing water transport and constructing the railway. He encouraged the investors to pick interest in the tourism sector saying that Uganda has more to offer than most popular tourist destinations such as Dubai.
Lord Popat, on his part, said the delegation seeks to strengthen the existing and establish new business relationships between the United Kingdom and Uganda.
"Uganda is on the way to development and I see a lot of future opportunities. We want this delegation to give support to different sectors," he said.
Lord Popat said that the investors do not want to only invest in the oil and gas sector but are ready to do capacity building and also invest in other sectors.
"We do not want oil and gas to be a curse in Uganda. We are also interested in investing in industrial parks and the tourism sector," he added.