The Indian High Commission in Uganda today commissioned the 'Indian Corner' at Victoria University library with the aim of uplifting the standards of education in the country.
Ravi Shankar, the Indian High Commissioner to Uganda, who was the Chief Guest, said both countries have good bi-lateral relations.
He noted that many Ugandan students have studied their higher level education in India, noting that these have overtime fallen in love with the country.
He added that the 'Indian Corner' at Victoria University Library will not only help Indians in Uganda learn more about Indian culture, and education among other things, but also Ugandans who like reading and adventure.
The India High Commission in Uganda donated various books to Victoria University.
"…We have many Ugandans who have studied from India…Some have got scholarships from India and are our good ambassadors; they have memories about India; the food, the culture," he said.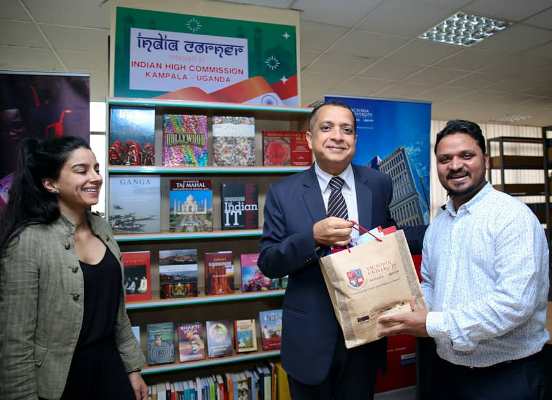 Victoria University Vice-Chancellor, Assoc. Prof. Krishna N. Sharma said the University is grateful to the Indian Ambassador to Uganda and Durga Dass (Second Secretary MIC) from the Indian High Commission for sponsoring books for 'India Corner' at Victoria University library.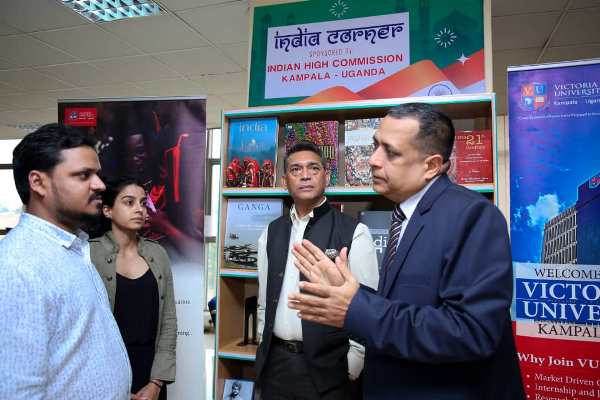 "This is one of the steps we are taking for social integration and global citizenship," Sharma said, adding: "You can visit our library to understand every detail about the Indian culture, health, education and life."