Tenants have no choice but to pay rent arrears for months not worked
Government Chief Whip, Ruth Nankabirwa has advised Ugandans to forget about not paying their rent arrears for the months the country was under lockdown.
She instead promised to ask government to come up with an affordable credit facility which can help the tenants to overcome the challenges of the COVID-19 pandemic.
This is after Speaker Rebecca Kadaga in her communication to the House informed Parliament that she had received a petition from operators of Cinemas, who want government to allow them to resume their operations while observing the set Standard Operating Procedures (SOPs).
However, the Speaker's communication prompted the Kampala Central MP, Muhammad Nsereko to complain about the landlords in Kampala who have started putting padlocks on traders' shops yet the President in his COVID-19 addresses halted the evictions of tenants.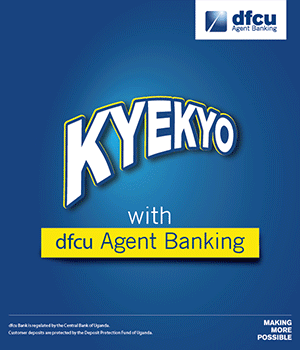 In response, Nankabirwa informed Parliament that the President cannot stop landlords from demanding the rent arrears because many have bank loans but promised to take the matter to cabinet so that an affordable credit facility is availed.
Katerera County MP, Katoto Hatwib also demanded that government clarifies why Uganda Revenue Authority is charging interest on people who had not paid their taxes in time yet the President had ordered them to be given a grace period, saying that the tax body's Commissioner General had informed him there was no instrument instructing them to do so.