On Friday, tycoon Rajiv Ruparelia got down into the dirty and muddy trenches of Kamwokya, a suburb in Kampala.
Rajiv, accompanied by his wife Naiya Khagram, sister, Sheena, mother Jyotsna Ruparelia and a host of the Ruparelia Foundation employees was in Kamwokya for a groundbreaking ceremony for the construction of toilet for Good Samaritan Primary School.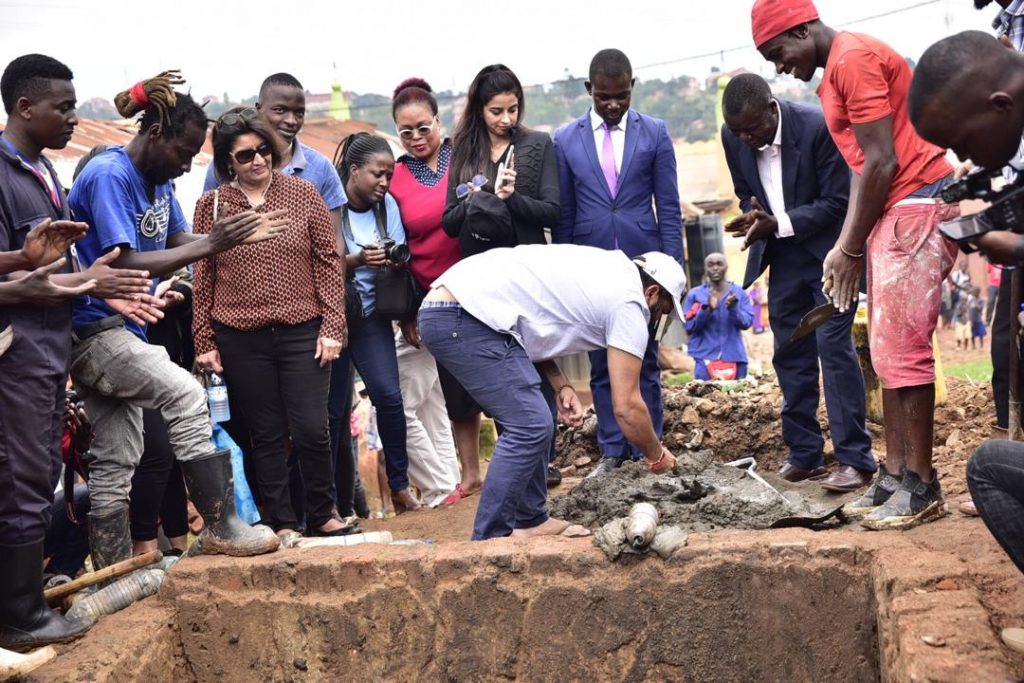 The school has a population of 500 pupils and 13 teachers but did not have proper sanitation to ensure the health of the school going children.
However, the gesture by the Ruparelia Foundation means the pupils will no longer have to worry about where to answer nature calls, courtesy of the proceeds from The Royal Ascot Races.
The Royal Ascot Races is part of the social corporate responsibility of the Ruparelia Group and Ruparelia Foundation.
"We shall work with this team to extend the project all over the country and it will run for five years," Rajiv said before adding that they will construct five toilets every year to improve the sanitation of those in need.
Friday's event was made courtesy of the Ghetto Research Lab, an initiative by a group of young people determined to change the ghetto.
The Ruparelia Foundation works to improve and promote health, education, sports, general welfare, poverty eradication, improve livelihoods, support the welfare of wildlife and preservation of the environment by fostering partnerships among businesses, corporations, with the government, non-governmental organisations and individuals.
Rajiv is a trustee member of the Ruparelia Foundation.