On 4th December, Uganda's President Yoweri Museveni led a walk against corruption in the capital, Kampala.
The walk that started at the Constitutional Square and ended at Kololo Independence Grounds, saw Ugandans express their desire to challenge the vice that continues to plague the nation.
A good number of ministers and lawmakers snubbed the walk in what many are saying was betrayal of the commander-in-chief.
Museveni walked with a few ministers and a handful of the ruling National Resistance Movement (NRM) party officials.
Among those who stood with president in the cause were; Chief Justice Bart Katureebe, Deputy Speaker of Parliament, Jacob Oulanyah.
Health Ministry Permanent Secretary, Dr Diana Atwiine, led a team from the ministry to express their commitment to fight corruption.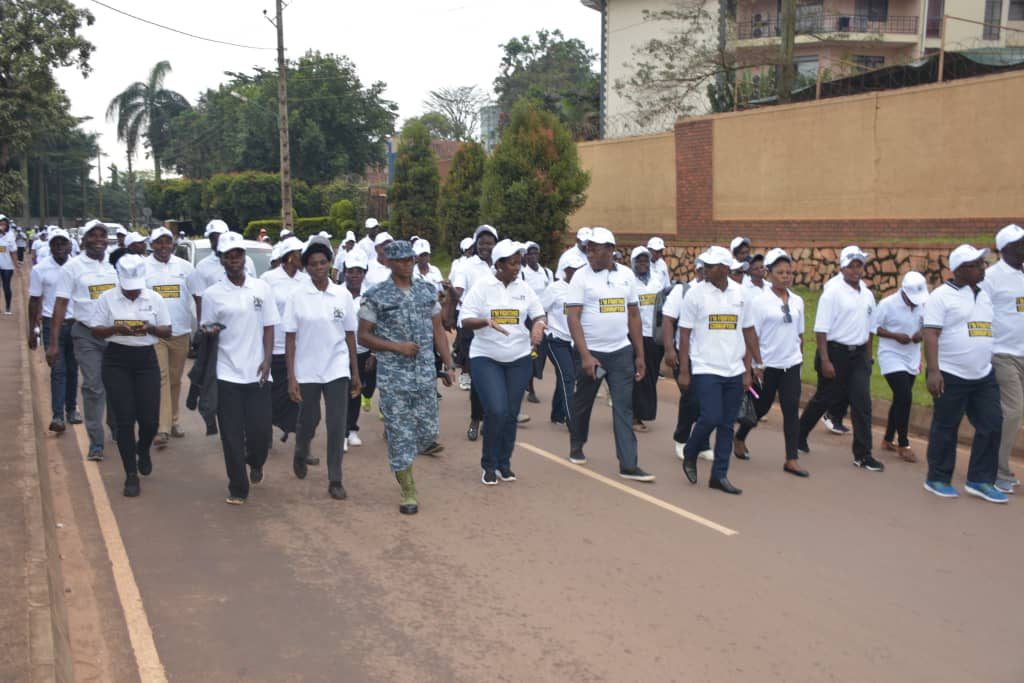 Diana, a staunch Christian is known for her integrity, a virtue she has been trying to instill in the members of staff at the Health ministry since her appointment 3 years ago.
The Inspector General of Government, Irene Mulyagonja, NRM Secretary General, Justine Kasule Lumumba and David Bahati, the State Minister of Finance for Planning, also walked against corruption.
Government Chief Whip in Parliament, Ruth Nankabirwa, said she did not know where the minister were or why they did not show up. "I have even just come out of the Parliament where they [ministers] are supposed to be right now and they are not even here. I can't say where they are and why they didn't show up. Maybe some of them are abroad or have some other pressing issues," Nankabirwa said.
Museveni said to end corruption, leaders must develop the economy.
"Commercial agriculture, industry services and ICT, because that's how we can create jobs and wealth and income so that our people do not have a material basis for acute need, which forces them to be corrupt," Museveni said.