The Archbishop of Church of Uganda, The Most Rt. Rev. Stanley Ntagali on Thursday prayed, blessed anoint and dedicated primary seven candidates of Kampala Parents' School (KPS) to God ahead of Primary Leaving Examinations (PLE) slated to take place on Monday and Tuesday.
Briefing of candidates will be conducted countrywide tomorrow.
The dedication service kicked off at 7:00 am in the Main Hall with praise and worship songs, led by the pupils' choir.
The 236 KPS prepared candidates are among the 695,793 candidates that will sit for the exams administered by the Uganda National Examinations Board (UNEB).
With sermons derived from the book of Proverbs Chapter Two, the Archbishop urged all candidates to do their best and trust in the Lord Jesus Christ if they are to succeed in the forthcoming exams. He applauded the school for keeping children from all religions, saying the Bible teaches children will inherit God's kingdom.
"It is my prayer that the lord grants knowledge to remember all you have read in the past years and stay focused for achievement of your dreams," he prayed.
The school Principal, Kato Daphine, lauded the Archbishop for special moment of dedicating candidates to the Lord, "This is a special moment, thank you for accepting our invitation may the good Lord bless you," she said.
She called on parents to bring more children to the school, saying it is on international standard with well facilitated buildings, library and committed to delivering best education services to both local and international pupils.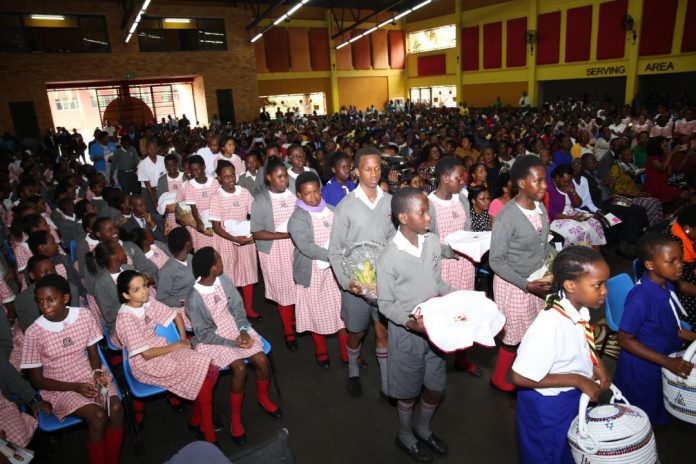 Reminiscing her seven year education journey at the school, the students' representative who is also a candidate, Natasha Byarugaba, said, "It is like yesterday when them to the school and crying to go back with their parents after being dropped at school gate."
"The Principal has always been there for us every morning to receive us, guide, and encouraging and giving us a good morning as we step into school," she said.
She pledged never to disappoint their teachers after seven years of study. She also thanked parents who stood with them as they braved the cold mornings to bring them to school.
The state minister of land, Persis Namuganza who is also a parent at the school, lauded the school for helping government in providing quality education to Ugandan children.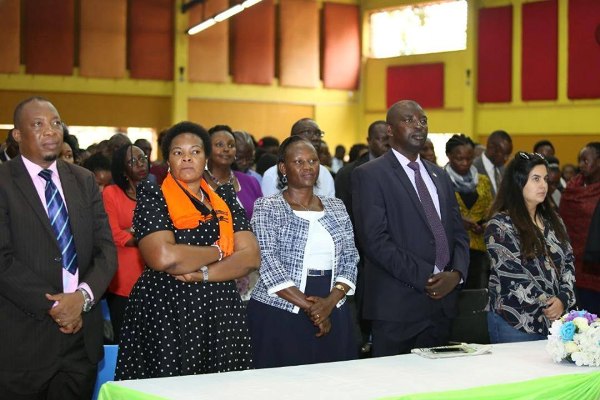 "'This is a good school, last year my son scored four aggregates and this indicates that this is a good school with favorable environment that allows children to learn. To all parents, thank you for choosing Kampala parents," she said.
Additional reporting the Eagle