At least 50 students from the faculties of Health Science, Humanities & Social Sciences, Business & Management as well as Science & Technology on Friday graduated from Victoria University during a ceremony held at Speke Resort Munyonyo.
The 4th graduation ceremony was held under the theme 'Developing Agents of Change.'
Presiding over the event, Dr. Martin Aliker, the university chancellor, noted that there are several opportunities for skilled and creative graduates. "Go out and change the world starting with the mindset. Show the world how fruitful it is to study at Victoria University," he said.
"You are ambassadors of Victoria University and don't be afraid to showcase your skills in this fast-changing world," he added.
The university awarded the best-performing students with prizes.
Allen Shayam from the faculty of Humanities and Social Sciences emerged as the best student with a CGPA of 4.93 and was followed by Patrick Wafuka with a CGPA of 4.64 while Sadam Asema from the faculty of Science and Information Technology had a CPGA of 4.61.
At the same event, former ICT minister Dr. Ham Mulira praised the graduands for completion of their studies and challenged them to be exemplary.
"You have been trained to be change agents; so, don't wait to be employed when you have skills to start on your own, however little it is because some countries like Japan and Singapore have few natural resources yet they are thriving," he said.
Victoria University was opened in August 2010 with the aim of revitalizing higher education in Uganda and in the region.
Rajiv Ruparelia, the promoter of Victoria University, noted that his team is committed to play a leading role in bringing and developing high–quality, student–centred learning opportunities based on standards of excellence that are unique, innovative and difficult to match.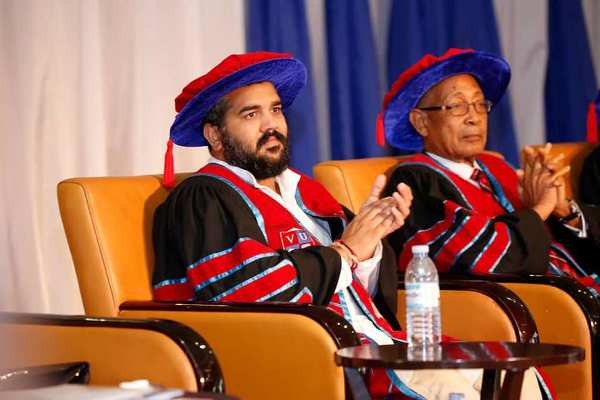 "We are a cosmopolitan university with a wide range of nationalities," he said. "We also have a reputation as a forward-thinking university through offering a vibrant and stimulating environment to further students' studies," he said.