The World Health Organisation (WHO) Director General Dr. Tedros Adhanom Ghebreyesus is in Uganda to assess the country's response to the Ebola outbreak.
Tedros arrived in the country on Sunday evening from the Democratic Republic of Congo (DRC) where he had been on similar mission.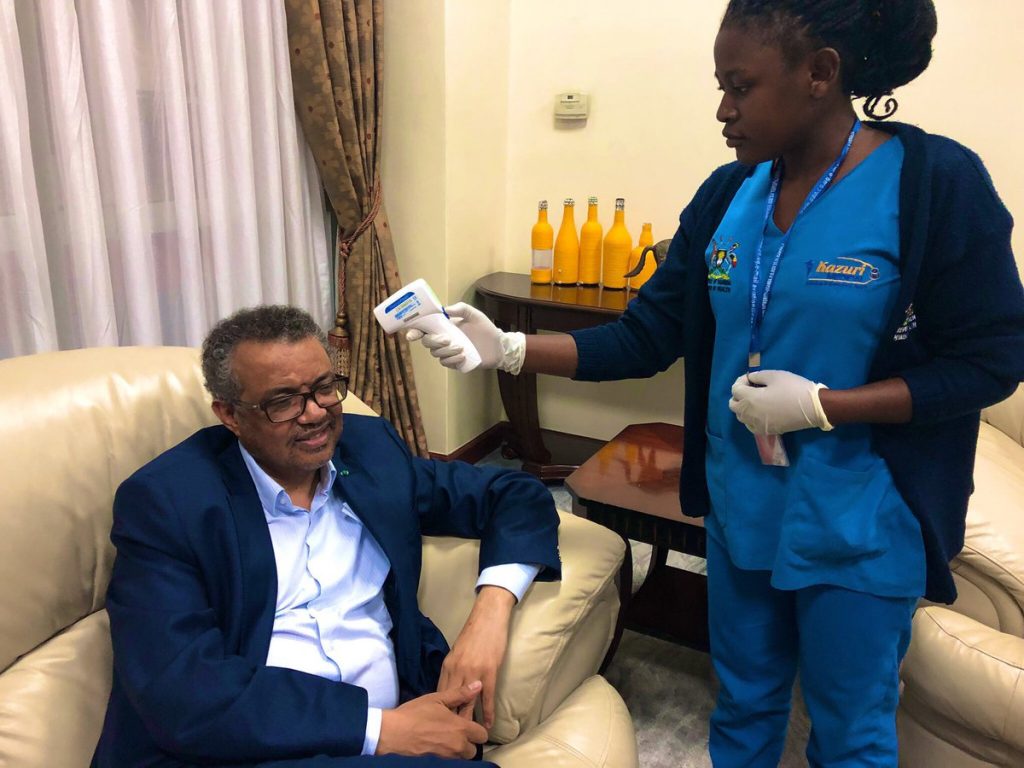 Last week, Uganda's Ministry of Health announced that the Ebola outbreak in the DRC had spread to the western district of Kasese.
Tedros has met with the country's President Yoweri Museveni. The meeting was also attended by the Health Minister, Ruth Aceng and the Permanent Secretary of the same ministry, Diana Atwiine.
The WHO is encouraging Bipartisan political alignment as a way to end the outbreak in partnership with neighboring DRC.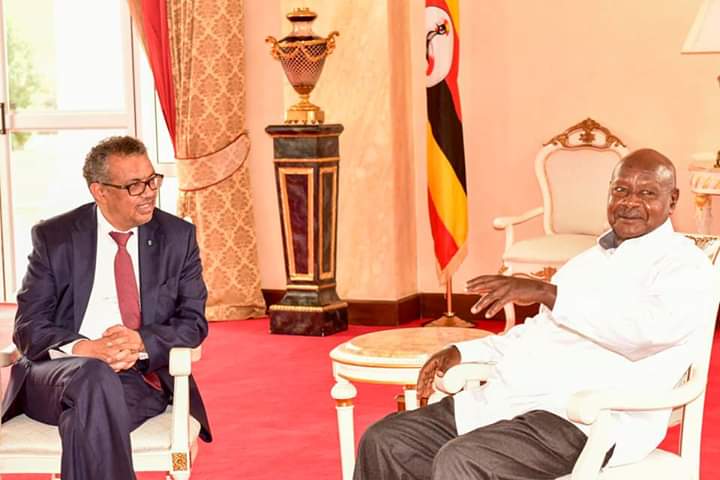 The President and the World Health Organisation Director General are in agreement that the situation has been contained although the public should state vigilant and observe guidelines issued by Health officials.
Dr Tedros also assured the President that the vaccine administered to those who had come in contact with victims has a 97.8% success rate, which should help to contain the situation.