Soldiers are seen here by the walls of a neighbour's compound a day after the election/AFP
The US embassy has called on both Police and Army to honour the court ruling to vacate from Presidential Candidate, Robert Kyagulanyi's home in Magere- Wakiso district.
The relations between the United States of America and NRM Government have been deteriorating of late.
Taking to their Twitter, the US Mission in Uganda wrote, "The Uganda High Court ruling that the restrictions on Robert Kyagulanyi were unlawful underscores the role of an impartial judiciary. The US calls on security forces to honor the decision. Freedom of expression, assembly, & movement must be respected for all in a democratic society."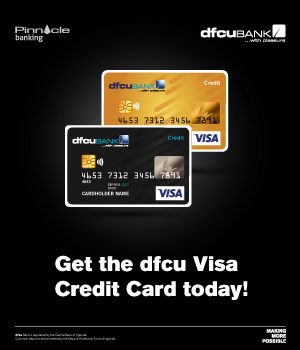 The latest statement is in response to today's High Court- Civil Division ruling on a case filed by Kyagulanyi's lawyers of habeus copus or asking court to rule that his home detention is illegal, following his unlawful detention at his home after the January 14th Presidential Elections.
In the same ruling, Court ordered for the immediate restoration of Barbie Itungo's liberties and asked Government to compensate the power couple.
Court faulted security forces for infringing on the Kyagulanyis rights and ordered Police and Army to vacate their premises, saying the couple's home isn't a gazettes detention center and if there is any reason Kyagulanyi is under arrest then he would be dispatched to a police station and produced before a magistrate.
High Court- also rubbished the argument fronted by the State that Kyagulanyi intended to disturb the peace of the country and planned to cause chaos when free, asking Government to drop the ad hoc methods and instead follow the due process of the law and produce him before a court of law and before a tribunal with the powers to dispose off the case.
"If a person is detained, the next of kin, lawyer or access to private medical treatment is a requirement . As Kyagulanyi has been held since 14 January 2021 then his rights have been violated and he should be taken before a court of law. The continued indefinite restriction and confinement of Kyagulanyi is unlawful and his right to liberty has been infringed and orders that he be released," read in part the ruling.
However almost six hours after the court order, Kyagulanyi revealed security forces were still camped at his premises writing on Twitter, "The High Court ruled this morning that my continued house arrest (11 days now) is illegal & unconstitutional. Several hours later, the military still surrounds my home, blocking access to all! Perhaps (as always) waiting for Gen. Museveni's orders on the next course of action."
The relations between the two nations have been taking a downward trend with last week, security forces having blocked US Ambassador to Uganda, Natalie Brown from accessing Kyagulanyi whom she had gone to pay a courtesy visit following reports of hostile situation at his home.