The Uganda National Bureau of Standards (UNBS) has spoken out on a scandal involving Lato milk that is produced by Pearl Dairy, Uganda Police and the standards agency itself.
A story has been making rounds on social media indicating that Lato Milk sold expired milk to a customer who then complained to UNBS which culminated into an investigation that found out that indeed Lato Milk sold expired milk products.
However, it is alleged that the management of Lato Milk conspired with UNBS and the Police Force to imprison the officer who discovered this scheme.
In an exclusive interview with Business Focus, Sylvia Kirabo, the Principal Public Relations Officer at UNBS confirmed "working with the State House Anti-Corruption Unit, Uganda Police and the Directorate of Public Prosecution to conduct investigations into allegations of extortion by threats to the management of Pearl Dairy Limited by two(2) of our staff members; Mr. Derrick Konde-Inspector and Mr.Kiganda Steven(Driver)."
Kirabo didn't confirm whether the milk in question was expired or not.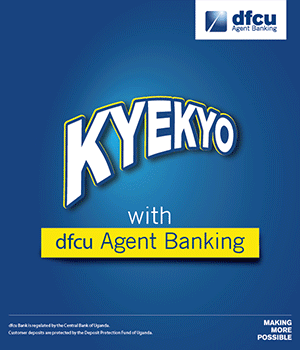 She however said that UNBS remains committed to performing its mandate of enforcing standards to protect consumer health and safety and the environment against dangerous and sub-standard products.
Kirabo also urged the public to always report complaints to UNBS using official channels and contacts.
According to leaked information, in May this year, a customer bought 20 cartons of milk from Latto Milk Distribution Centre in Banda but on reaching home, he realised that the milk was out of date ( Date stamped on top of the carton box was different from the date on the sachet).
It is claimed that he reported the incident to a junior UNBS staff who went to their distribution centre to inspect their milk at the Pearl distribution centre in Kampala.
"The UNBS junior staff confirmed that the milk wasn't safe for consumption and produced a report which he gave to his supervisors at UNBS," the leaked info reads in part, adding: "After that incident, he immediately received an anonymous phone call threatening to end his life if he didn't change his report as the anonymous caller claimed that he was messing up their business! As a professional, this junior UNBS staff stuck to the truth and reported the incident to his supervisors who promised to investigate the issue. However, instead of taking the milk off the shelves, the Lato Managers decided to connive with some top UNBS managers to change the report and claim that this junior UNBS inspector had written a fake report despite the fact that he had even provided pictures of the samples that he had taken upon inspection."
The Junior UNBS staff and his company driver were later arrested two weeks ago and detained at CPS on anti corruption charges using a warrant issued from a top government official who is said to have shares in Lato Milk Company.
"They were produced in court and granted bail and all this time they have always been pestered by the Criminal investigators asking them to change their story or rot in jail," the story making rounds on social media says.