SIMI Mobile Executive Board Secretary, David Okwere's temperature being tested using the newly unveiled Smartphone .
SIMI mobile technologies, the subsidiary of Engo Holdings International has today unveiled a brand new, unique and the first of its kind mobile Smartphone at their factory located in Namanve Industrial Area.
According to David Beecham okwere, the Company's chief Executive Board Secretary, the opulent phone has been manufactured with state-of-art high definitive & sensitive thermometer that detects and reads body temperatures of human beings and is very useful inCOVID-19 times.
The phone trades under the model names G-507T AND runs on android 9.0 IOS with CPU of MTK-6739. It is a dual sim phone with screen dimensional 5.45 inches IPS.
It is gifted with a standardized revolving camera and strong battery. It comes with GPS, fingerprint identification features, light and G- sensor among other fancy features.
Okwere stated that the company also manufactures solar powered feature phones, laptops, Walkie talkies, projectors, solar radios among other first class global standardized electronic brands.
He added that the Company is ready to provided affordable electronic products to not only Ugandans, but to the entire world.
The short and scientific unveiling function was graced by three powerful government ministers; Judith Nabakooba, the Minister for ICT & National Guidance, Peter Ogwang, the State Minister for ICT & National Guidance and Evelyn Anite, the State Minister for Investment.
The Ministers thanked the management and directors of SIMI mobile for setting up such a factory that employs hundreds of Ugandans.
Nabakooba stated that such factories stimulate both industrial and economic development of the country.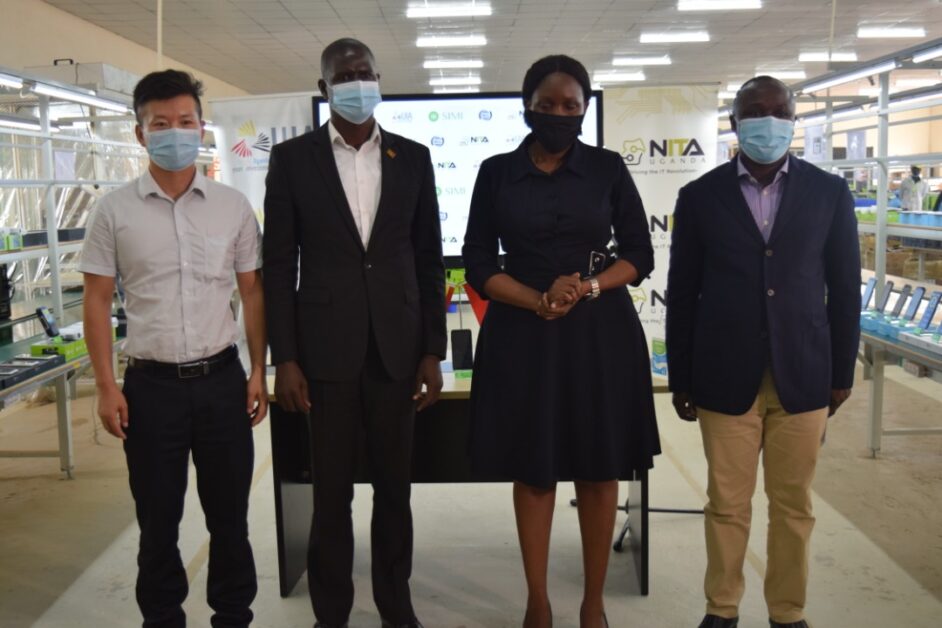 Ogwang said this is now the right time for Ugandans to reward the President with votes because of the conducive investment climate he has created.
Anite promised to always support such factories and industries since they contribute a lot to industrial development. She urged all industries doing manufacturing to work hand in hand with Uganda National Bureau of Standards (UNBS) to ensure products are certified.
SIMI Mobile employs over 300 Ugandans.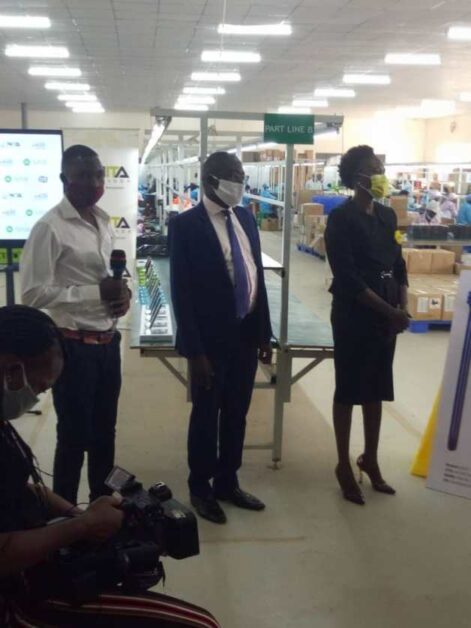 Evelyn Anite, the State Minister for Investment (R) graced the launch of the game changing smart phone