Three new Cuban medical brigades belonging to the International Contingent of Doctors Specialized in Disaster Situations and Serious Epidemics Henry Reeve are already on the African continent to join the fight against Covid-19.
The Cuban doctors sent last week, will provide their services in Sierra Leone, Equatorial Guinea and Sao Tomé and Príncipe.
An announcement made by the Cuban ambassador to Equatorial Guinea through social network Twitter, reported the arrival of the doctors to Malabo, capital of that Central African country.
Last Sunday, Cuba's Minister of Foreign Relations, Bruno Rodríguez Parrilla, had announced the departure of the doctors to Africa.
Rodríguez specified that this support is given "in a context that strengthens cooperation and solidarity," adding that "our health professionals honor the historical ties that bind us to these nations."
Of the 111 doctors that make up the three brigades, 76 will work in Equatorial Guinea, 19 in Sao Tomé and Príncipe and 16 will travel to Sierra Leone.
During the farewell ceremony, the head of the medical brigade assigned to Sierra Leone, Bernardo Quintero, considered his duty and privilege his participation in fighting the pandemic in that region.
For his part, the Cuban president, Miguel Díaz-Canel, expressed that "we return to save lives and support our African brothers", regarding an editorial in the Granma newspaper entitled "To Africa, Cuba does not go, Cuba returns".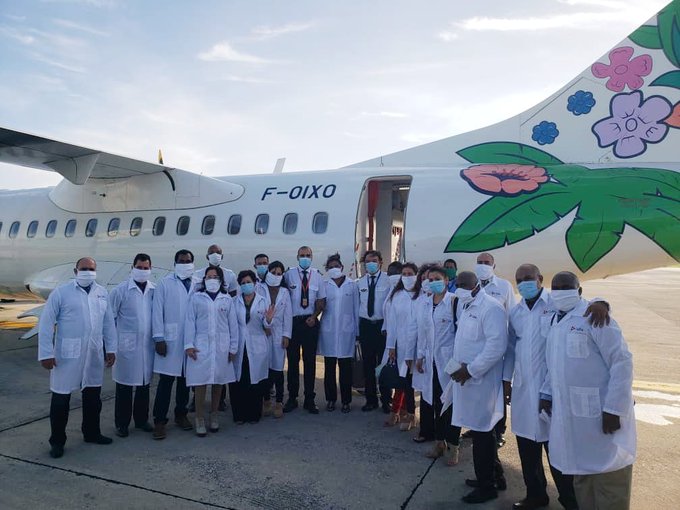 Late last month, Cuba sent a medical team to Guinea-Bissau, a tropical country in West Africa to help in fighting the COVID-19 pandemic. 
A 21-member medical team — 11 doctors and 10 nurses – arrived in the African country, where Cuba has already extended assistance in fighting the deadly Ebola epidemic from 2014-2016.
More than 200 Cuban healthcare workers arrived in South Africa late April at the request of President Cyril Ramaphosa.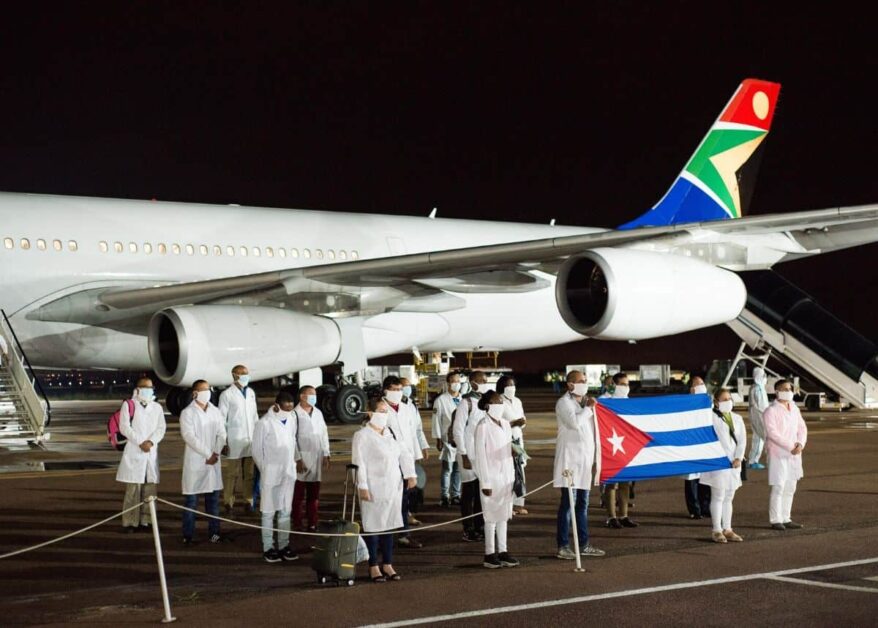 Since the outbreak of the COVID-19 pandemic, Cuba has sent some 3,000 medical teams to 28 countries in Latin America, the Caribbean, Europe, Africa as well as to the Middle East to help in combating the pandemic.