Security and working conditions in Libya are safe for workers, according to a report on the country's security  situation.
This follows a fact finding mission by Ugandan officials on the Libya situation as was demanded by Ministry of Gender, Labour and Social Development before giving Middle East Consultants Ltd a go ahead for deployment in the country.
In an interview, Gordon Mugyenyi, the Managing Director at Middle East Consultants Ltd, says the company was given the deal to supply Medical practitioners to Benghazi Medical Centre in Libya, but they have been delayed by the ministry over security reasons. He noted that the security situation is safe for workers as contained in the report.
"We later on invited applicants and people applied and were interviewed, but until now they have been waiting for feedback from us; We are yet to get back to them because the Ministry is yet to clear us," Mugyenyi said.
The company was supposed to get visas for Ugandans from the Libyan government to go and work in Libya, but Labour ministry refused to approve them, arguing that the security situation in Libya is still wanting.
Mugyenyi said that Ministry of Labour tasked them to first assess the security situation and general working conditions of workers in Benghazi before they deploy medical personnel to Benghazi medical Centre.
Consequently, on August5, 2017, the Board of Directors of Middle East Consultants Limited together with other officials took a guided fact finding trip to Benghazi Libya and returned on August10, 2017.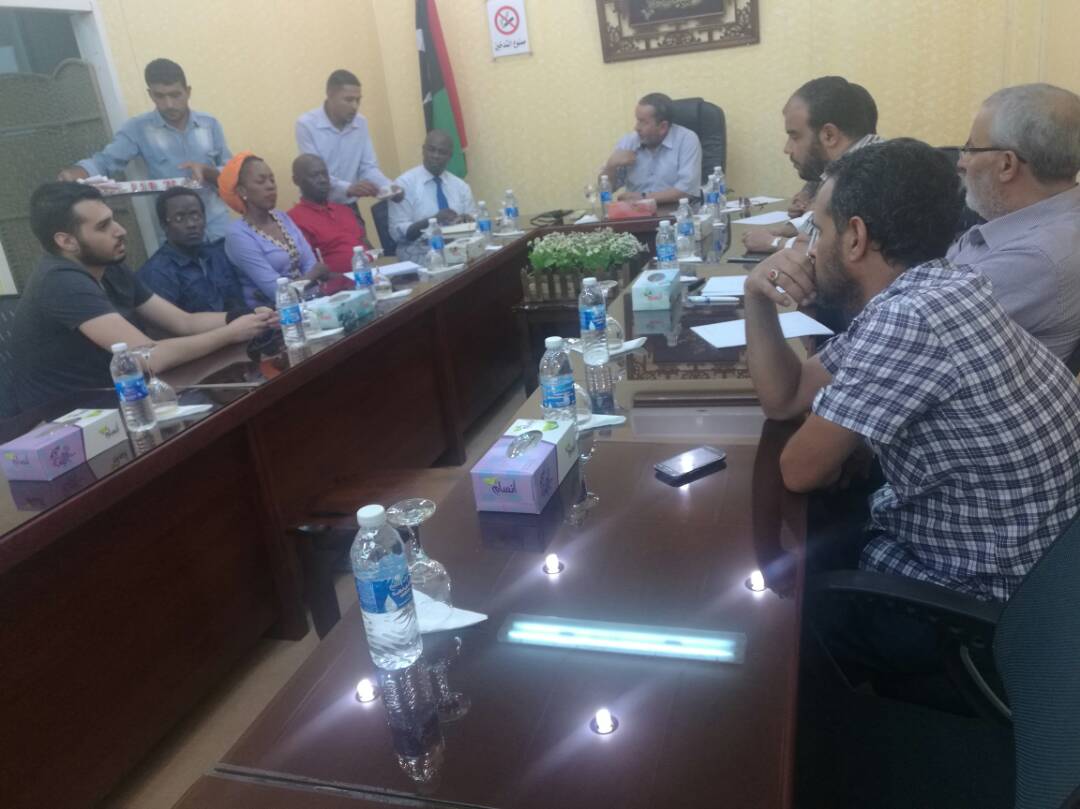 The trip was necessitated after Middle East Consultants received  a job from the employer dated 4th /05/2017 requesting them  in their capacity to recruit medical workers for varying medical fields to work as professional practitioners in Benghazi Medical Centre, a job Middle East Consultants undertook after signing an MOU for service between the two parties.
"Middle East Consultants Limited as a company has for a period of time instituted rules and regulations that are aimed at safe guarding every individual we export for any foreign job and among the many rules, is proper and deliberate background check as regards the organization/company, the country and general working conditions where our recruits are to be deployed," Mugyenyi said.
"It's upon this background therefore that we had to take this important trip before we could officially deploy Ugandans in Benghazi-Libya. And as we submit our report to our line ministry in Uganda, we have attached different activity photos and videos to re-emphasise our engagements," he said.
The mission team was warmly welcomed by the management of Benghazi medical Centre. We were effectively introduced to the governor of Benghazi City Mr Abdarahman Alabbar who is head of city security who reports directly to the General Head of Libyan Arab Armed Forces that are directly under the command of Marchal Khalifa Hifier.
He added that both teams furnished each other with legal statutory documents that mandate us to operate as an external labour recruiting agency in Uganda on our part and as a Medical facility on their part in Libya.
"Having satisfied us regarding their potentiality as employers, we reduced evidence to the fact that we had already recruited suitable manpower to meet their medical job requirements as per the demand letter which they had generated to us," he said
Findings By The Visiting Team
The team found that actually the fears concerning unsafe work environment that is thought of in Libya and Benghazi in particular is just a hoax. Benghazi Medical Centre is safe and secured by the authorities in power.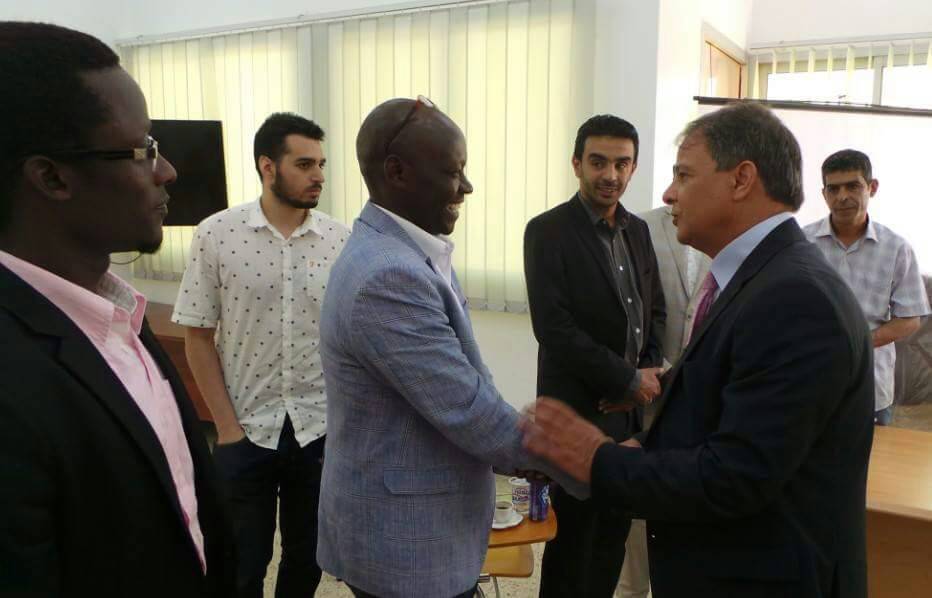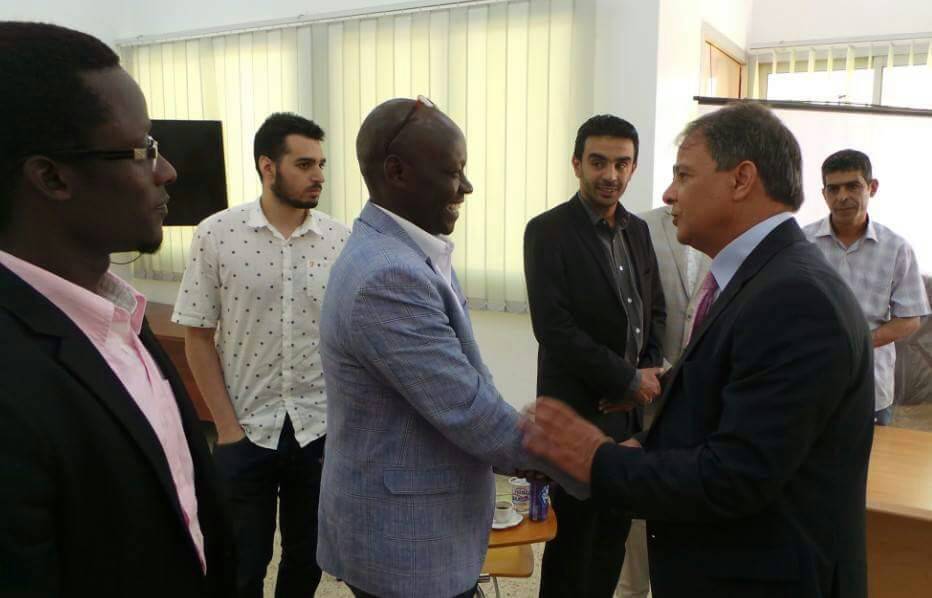 They also found that its true as far as the need for medical personnel is concerned and this is what prompted the authorities to source for man power externally. This was evidenced by the overwhelming number of patients the hospital is hosting by that can't be served by the available medical staff.
Achievements
Mugyenyi explained that they managed to work with the chamber of Commerce through its President and the Libyan Ministry of Labour for other job opportunities.
"We'll soon have other contracts to supply labour mostly in line with the teaching staff, construction workers and the transport industry," he said.
He said the personal engagement across board was particularly of great achievement since it built more confidence between all parties involved.
Last Word
As the visiting mission team and on behalf of the entire Middle East Consultants Company we recommend that Uganda ably takes up job opportunities that are available in Libya mostly brought about by the fact that the country needs rebuilding after having suffered devastating wars in the past.
"We call upon the Ugandan line ministry of Labour as it has always done in other countries where we deploy workers to join hands with us to effectively exploit the massive Libyan labour market to the benefit of Ugandans," he says.