New PRAU Governing Council in a group photo after elections
The Public Relations Association of Uganda (PRAU) has elected new leadership during its 44th Annual General Meeting held at Hotel Africana on Saturday, 12thDecember 2020,
According to the outgoing PRAU President, Sarah Kagingo, members reviewed the association's performance over the past two years, approved new policies and recommendations contained in the Annual Executive Report, and received the audit report.
Kagingo congratulated the new council members who include Stephen Mwanga as President, Tina Wamala–Vice President, Allen Ssempa-Secretary General, Kezia Koburungi–Deputy Secretary General and Jackie Tahakanizibwa – Programmes Director.
The AGM also elected Lyn Tukei as Director of Public Relations, Charles Nsamba as Treasurer, Yvonne Mpanga as Director Discipline and Joseph Kakooza – Student Representative.
"I congratulate the incoming GC upon their election into office. I am confident that they will maintain the momentum in taking PRAU forward," Kagingo said.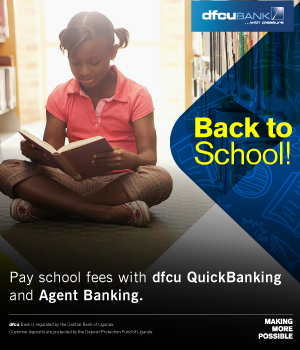 She added that the new governing council will receive the instruments of leadership with the five year strategic plan.
"…an official handover will be held where the new GC will receive instruments of leadership. We shall be handing over a financially solid and vibrant association that has a five-year strategic plan, increased membership, strong partnerships and significant corporate goodwill," she added.
The PRAU elections were conducted by the Electoral Commission that included Juma Walusimbi (Chairman), Paul Bukenya (Member), Collins Ssemanda (Member) and Stella-Marion Athieno (Member).
PRAU was founded in 1976 as a membership-based professional body of Public Relations (PR) practitioners in Uganda. The association is affiliated to regional and global bodies such as the East African Public Relations Association (EAPRA), the African Public Relations Association (APRA) and the International Public Relations Association (IPRA).
By Drake Nyamugabwa