Public Relations (PR) practitioners have been cautioned against telling Lies.
This was revealed during Node Group Ltd's 2nd PR Fundi Masterclass held under the topic 'Crisis Communication Management'.
The event held at Kati Kati restaurant on Friday attracted over 34 participants handling communication in oil, construction, Finance, governance, banking, politics, insurance and healthcare sectors.
The session facilitators are referred to as "Fundis".
Nada Anderson who is the Director Star Leo was the PR Fundi Guest and Muhereza Kyamutetera, Managing Director of The Firm ltd was the Fundi Master.
Ian Rumanyika the Manager Public and Corporate Affairs at URA was the Fundi Moderator.
Kyamutetera challenged practitioners to always plan for communication before, during and after the crisis.
He asked participants to also push out more positive messages about their brands before they have crises.
He emphasized the need to focus on strategy and posture during crises. He reminded participants to consider peace time communication .They should not only communicate when there is a crisis.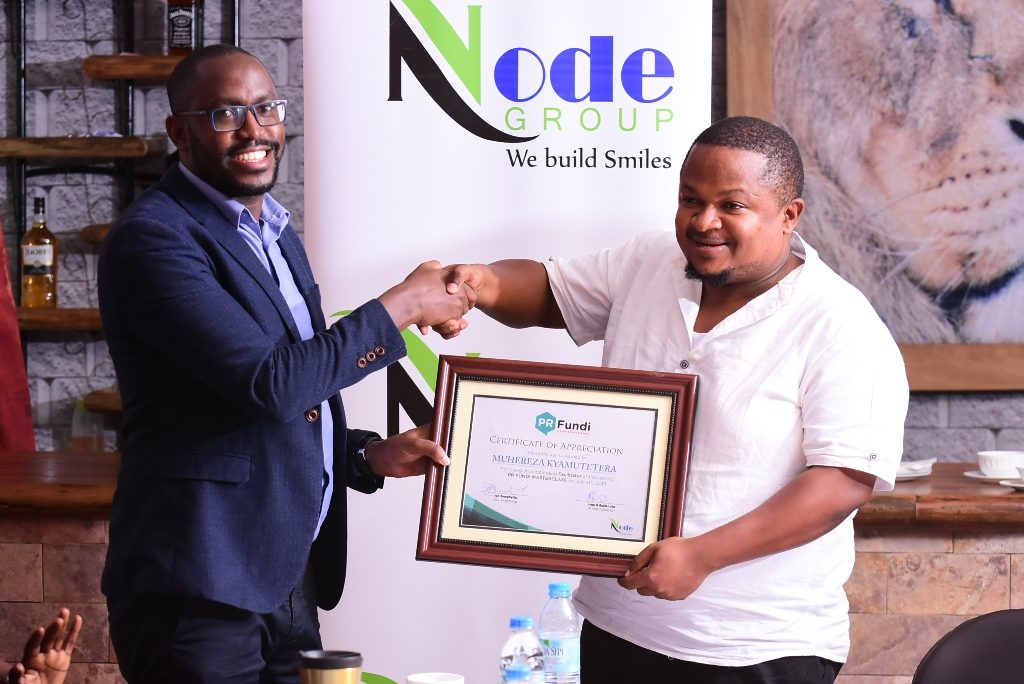 Nada spoke about the need to reduce the gaps in thinking towards crisis management planning. It receives the least attention.
She shared with participants why CEOs needs to be protected from attacks and media picking during a crisis.
"Plan is pointless without the owner," Nada said.
Participants and "Fundis" shared a lot on why not telling the truth is bad for crisis communication because you can't sustain it.