Fresh Kid receiving his tablet from Rajiv
Rajiv Ruparelia, the Managing Director of Kampala Parents' School has today donated two Tablets to young music Artists Patrick Ssenyonjo aka Fresh Kid and Faith Nanyanzi aka Felista Di Superstar to help them study their classes online from Kampala Parents' School.
The teaching will be conducted through Zoom, a video communications platform.
The education of the two young budding musicians is funded by Ruparelia Foundation, the charitable arm of the Ruparelia Group of Companies.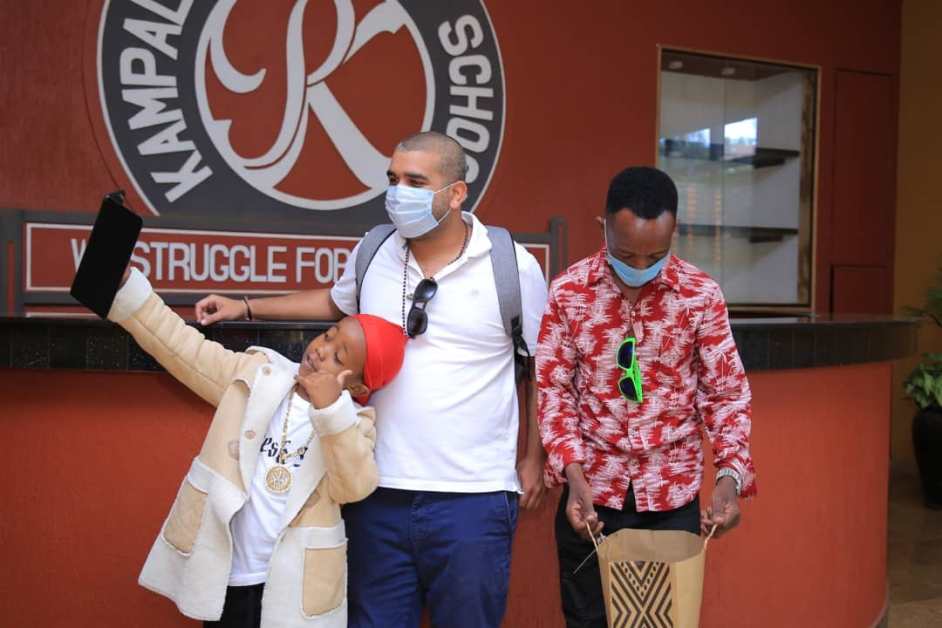 "We believe this can be an example to Parents. So let's embrace such technology gadgets to help our children in their Education because we don't know when COVID-19 will go away," Rajiv said while handing over the tablets to Fresh Kid.