The National Water and Sewerage Corporation (NWSC) has revealed plans of setting up own Insurance and Investment Company, with the purpose of saving and borrowing the money from the company at a time of need to facilitate expansion of their services.
Dr. Eng. Silver Mugisha, the Managing Director at NWSC made the revelation while interfacing with online media practitioners and stakeholders on Friday for a customer connection session at their Bugolobi based -International Resource Centre.
"We decided to form our own captive insurance so that we put all our money in our own insurance company. The board has already approved it and the purpose is that if that money is not used; we can borrow it and use it to expand services," Mugisha (in featured photo) said.
He added: "We're forming our own investment company to pitch for jobs and tap into jobs of at least Shs10bn. That's how we're dealing with BUBU Initiative. We shouldn't be spending our money on external companies."
The engagement between NWSC management and the online media was aimed at bringing journalists up to speed the activities of the corporation, lessons learnt along the way, achievements and challenges faced.
In her presentation, Dr Rose Kaggwa, NWSC's Director of Business and Scientific activities highlighted the corporation's turnaround lessons.
"We have managed to maintain key economic principles like charging right; a jerry can of water costs only Shs25. We have also leveraged on ICT and using new technologies appropriately. We are now using systems like e-payments to get things done much easily," Said Kaggwa.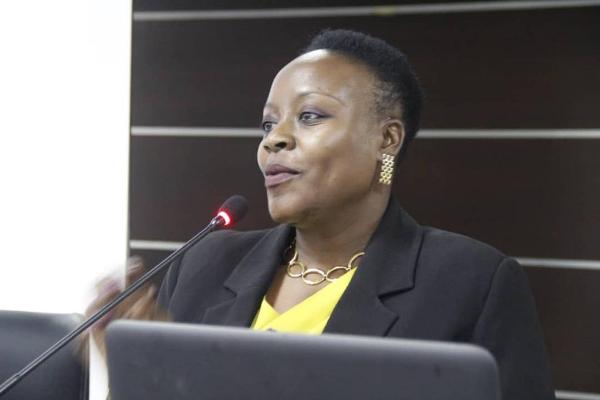 NWSC is currently constructing what is going to be the largest sewage treatment plant in East and Central Africa at Bugolobi, and a sewage pumping station in Kinawataka. These projects are aimed at providing clean water and streamline sewerage services for Ugandans.
Mugisha called upon media practitioners to be more patriotic in their reporting of news by giving attention to the good things the country is achieving and positive strides being taken to better the nation than only always being on the lookout for negative stories.
By Amon Baita