Uganda's President Yoweri Museveni has written to the country's Land Commission boss asking her to secure land for the Uganda Heart Institute in Naguru, a suburb in the capital Kampala to set up Cardia centre of excellence.
The Letter seen by this publication is dated 14th October and addressed to the Uganda Land Commission boss, Beatrice Nyakaisiki.
"The minister of health has informed me about the need for land by the Uganda Heart Institute. They intend to set up a Cardiac Centre of Excellence which will have a 250 bed hospital," reads part of Museveni's letter.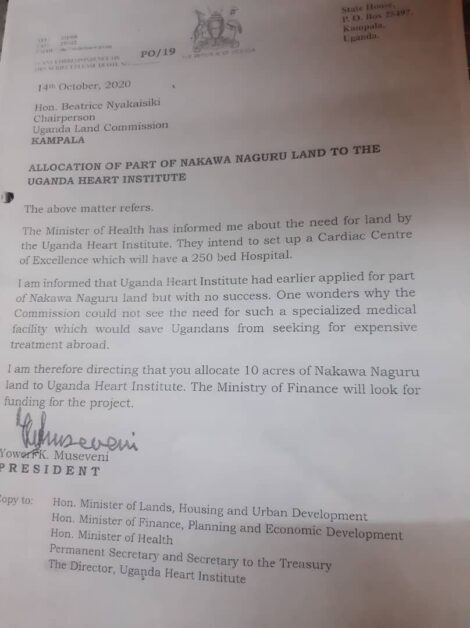 It adds, "I am informed that Uganda Heart Institute had earlier applied for part of Naguru land but with no success. One wonders why the commission could not see the need for such a specialised medical facility which would save Ugandans from seeking for expensive treatment abroad."
The president's directive comes as good news for Ugandans who have to spend millions to seek treatment abroad.