More details have emerged of President Yoweri Museveni's meeting with the Emir of Qatar, His Highness Sheikh Tamim Bin Hamad Al Thani held at the latter's palace, Emir Dewani.
President Museveni together with the First Lady, Hon. Janet Museveni are on a three day state visit in Qatar.
According to reports, the two leaders held bilateral discussions that climaxed the signing of memoranda of understanding for cooperation between Uganda and the state of Qatar, in key four areas.
As part of the deal, Uganda and Qatar will cooperate in the fields of defence, foreign affairs, investments and agriculture.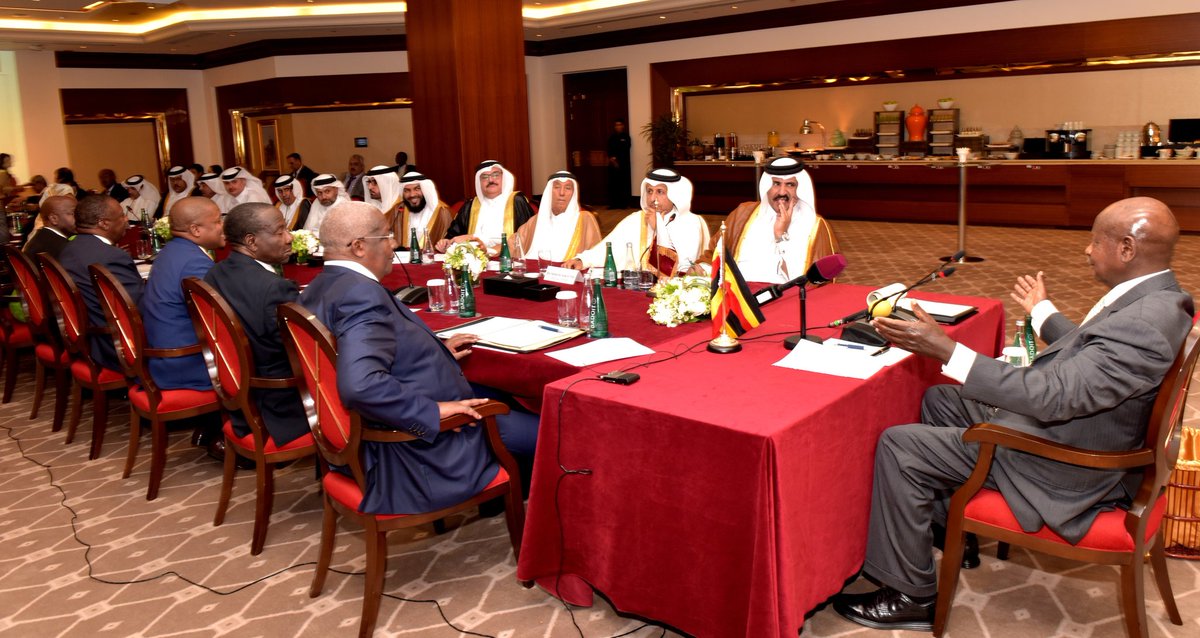 Museveni also met a delegation of the Qatar Chamber of Commerce and the Qatar Business Association last evening in Doha.
Museveni revealed that, "Uganda will open an investment office in Qatar as part of the embassy. The office will also be responsible for promoting tourism."
He added, "Africa and the Arab Peninsula are close but not doing as much business as they should. We should do more if our people are to prosper."
The Ugandan leader urged Qatar investors to consider Uganda as a place where they can mint money.
"Qatari investors can also look at all these and I encourage them to come and set up shop in Uganda. Our government will support them," He asid.