When former police officer Nimrod Mbithuka Mbai stepped on parliament grounds for the first time in 1998, he had been assigned to guard newly appointed cabinet minister Francis Nyenze.
Mr Nyenze had just won the Kitui West parliamentary seat and the then young Administration police constable was picked as one of his security aides.
Like hundreds of police officers attached to members of parliament as bodyguards, Mr Mbai's daily routine included escorting Mr Nyenze from his residence to parliament and to his various engagements as a cabinet minister.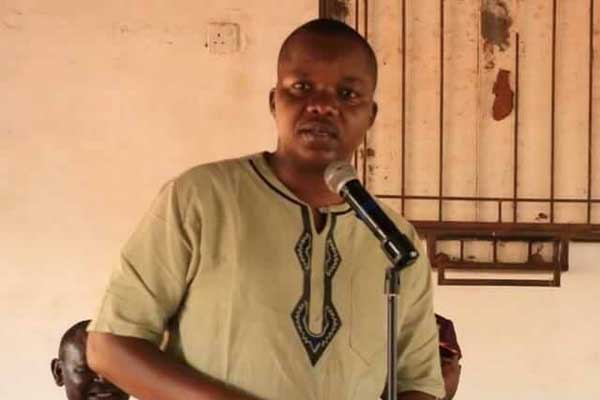 The job involves accompanying one's subject wherever he goes including public meetings, and spending long hours idling in cars as the leaders engage in debating chamber or close door meetings, sometimes late into the night.
However, beyond the call of duty and unknown to many, Mr Mbai who was yesterday declared the MP elect for Kitui East constituency had a burning desire to emulate his boss by joining the hallowed corridors of the National Assembly as elected member.
The allure of power and privilege that comes with being an elected MP must have fuelled the ambition of the man who grew up herding goats in remote and windswept Zombe area in Kitui County to join elective politics.
Political Debut
And with his successful political debut, Mr Mbai will now join the man whom he used to provide sentry duties from 1998 to 2002 as equals, after both were elected members of 12th parliament.
Mr Mbai won on Jubilee ticket in a region dominated by the Wiper party beating the incumbent MP a retired military officer Major (rtd) Marcus Mutua Muluvi by a wide margin.
He garnered 14,256 votes against his closest rival Militonic Kitute of Narc party who got 10899 votes. Major Muluvi of Wiper party came a distant fourth with 5436 votes.
After Mr Nyenze lost in the 2002 elections, Mr Mbai was redeployed to provide the same security services to Dr Alfred Mutua after he was appointed the Government spokesman.
He served as Dr Mutua's bodyguard and trusted aide for close to ten years until he quit government service to contest the Machakos governorship.
In 2013, Mr Mbai resigned from the police service paving way for Dr Mutua to appoint him as one of his chief officers – a senior rank in county government which is equivalent to principal secretary in national government.
Ground Work
It is in this plum position where he was in charge of Executive services at the Governor Mutua's office that he laid ground work for his career in elective politics.
Earlier he had served as chief officer in charge of decentralized units, urban centers and Municipalities and that of Agriculture, livestock and Fisheries Development.
While serving in Machakos, Mr Mbai endured myriad accusations of being Dr Mutua's blue eyed boy whose sweeping influence in the entire running of the county government was evident.
At Ikanga Boys Secondary School in Kitui South, Mr Mbai was a prefect, perhaps an early indication that his teachers may have seen leadership qualities in him.
From today henceforth, somebody else will be escorting him to work, open the car door for him and guard him as provided in law, like he did to Mr Nyenze and Dr Mutua for many.
Source: Daily Nation