Many Ugandans have heart related complications but are not aware, Dr Emmy Okello, a Lead Cardiologist at Mulago's Uganda Heart Institute has said.
Speaking at the close of the 3-day health camp organized by Prudential Insurance at Constitution Square on Saturday, Dr. Okello said about 64% of the people who turned up for the event had heart abnormalities.
Over 3,000 people turned up for free heart check-ups.
"6 out of 10 people had some kind of abnormality; those who have heart diseases, we helped adjust their medication and referred them," Okello said.
He added that the people who were found to have recently developed heart disease were advised on how to adjust their lifestyle.
He called for more partnerships to spread health camps across the country.
Statistics from the camp showed that 64% of the people who turned up had abnormal blood pressure, majority of whom were between the ages of 32 to 50 while 61% were overweight.
Prudential Insurance Managing Director Arjun Mallik told Business Focus that the health insurance penetration rate indicate that only 500,000 people have health insurance.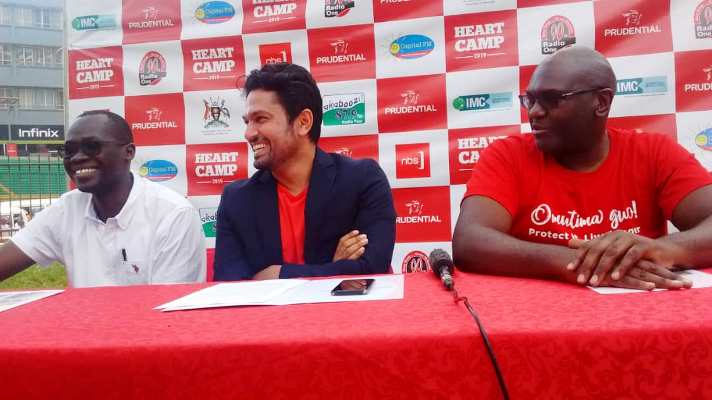 The general insurance penetration rate is less than 1% in Uganda.
Arjun said that Prudential is planning to come up with a cheaper insurance package.
Prudential's 2018 Health Camp attracted over 2000 people and their message reached about 10 million people.