These are indeed hard times for Pastor Aloysius Bugingo.
The is that Government is considering closing down his Kikoni based Church- House of Prayer Ministries, at least according to Minister of Ethics and Integrity, Father Simon Lokodo.
Lokodo made the pronouncement in a media interview with journalists at Parliament in which he described Bugingo as a fake pastor who isn't fit to spread the word of God because his own life is devil infested.
He said that not only did Bugingo make a mistake of divorcing his wife, but went on to "undress"her publicly.
"He went ahead to undress his wife in public by disclosing what status she was in, really that is unchristian, it is impolite, irresponsible and therefore we can conclude that he isn't a pastor by call, but self-appointment," Fr. Lokodo said.
He added: "I am advising Bugingo to remove his robes; he can't stand in the pulpit. I advise the faithful who have been following him to step aside and leave that arena where he is leading as a pastor, he isn't nourishing them, he is malnourishing them."
Asked whether Government is considering closing the church, Lokodo said, "That is already something that is already on our mind, we are going to see the leadership of that church which he leads and recommend that he be stopped from administering public church services."
Bugiingo was thrown in lime light when a video circulated on internet showing him mocking his wife (Teddy Bugingo) for suffering from fistula for ten years, an illness Bugingo said denied him an opportunity to enjoy conjugal rights for a decade.
Lokodo said government has powers to close the church, but added that "further investigations are being done in order to get enough reason for that church to be closed but already, the church is going to be closed because the faithful is going to walk away from it. Later, they will abandon that church and that church will no longer be a church, maybe for other social services."
Asked when investigations would be completed, the Minister said the investigations are going to be expedited because it is the outcry of the people and the closure would act as a warning to other preachers not to dupe Ugandans.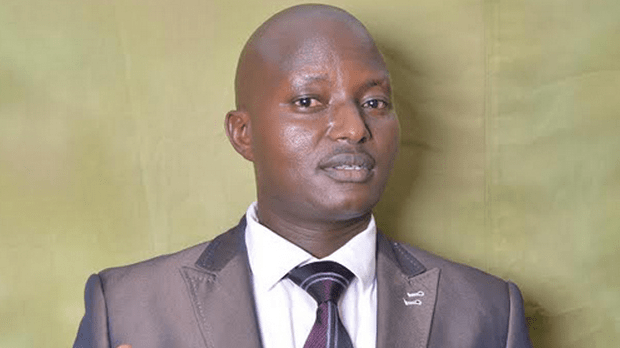 Lokodo said that it isn't the first time Bugingo is using his church to make controversial remarks and that he has persistently manifested a wrong un-pastoral character that has made many people to conclude that he isn't a pastor but rather a self-proclaimed pastor because he wouldn't be making those blunders.