It was pomp and joy as Fortebet closed the 2017/2018 English Premier League (EPL) over the weekend, with its dear customers in the districts of Arua, Nebbi, Pakwach and Koboko walking away with lots of goodies.
Fortebet decided to spend time with its customers on the league last day as teams were fighting to finish the season on a high.
Fortebet team from the head office in Kampala, led by the company's media manager, John Nanyumba together with the resident team led by Sarah Namubiru used this opportunity to interact with their clients that decided to make Fortebet their number one betting company.
For this reason, Fortebet rewarded them with gifts including Fortebet wristbands, pens, caps, T-shirts and favourite European teams' jerseys.
In total, seven branches were visited and over 300 customers that were found present each walked away with at least one of the above gifts.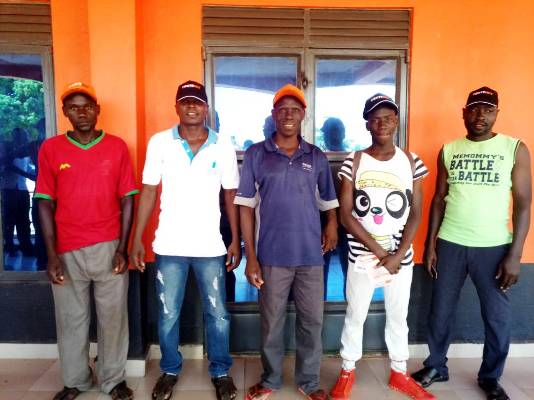 Among the customers that received the gifts was Mansul Acidri, the lucky winner of the Shs49 million that he won a few days ago.
"I didn't know that Fortebet would turn me from a small man to a big size. I now have the money and now you have dressed me. I will support Fortebet the rest of my life," Acidri said.
Another customer, Joseph Anzima, who received a Manchester united jersey at the main branch told us that, "I have never dreamt of getting anything from betting, apart from the money that I win. However, today I am extremely grateful because you have given me a jersey that I think is worth Shs100,000. Continue with this spirit because you have made everyone here happy."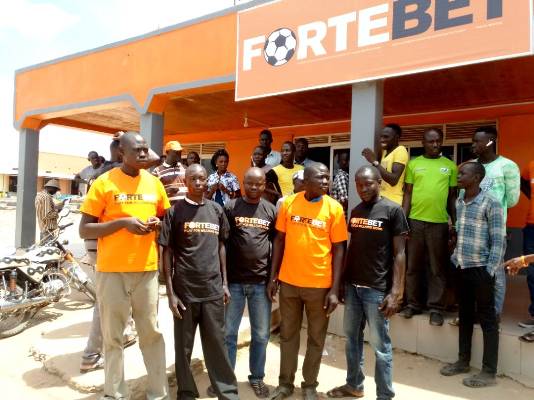 Another customer, Jimmy .K, from Koboko interestingly told us that, "A brand new T-shirt, all the way from Kampala, and for me, this is marvelous. For this reason, I have added Fortebet to the list of good things that I have experienced in my life."
Fortebet did not only give out gifts to its customers, but also went to streets; Market Lane and Transport Road and showered them with gifts.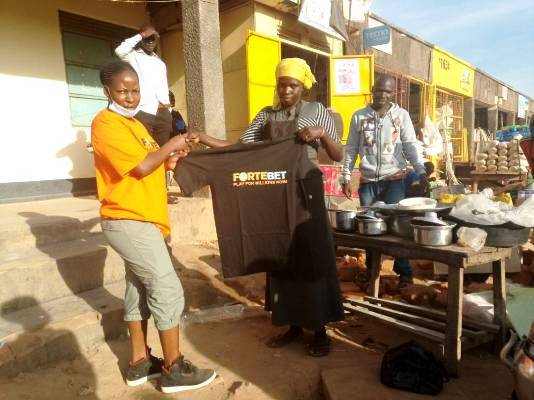 This was in addition to giving out balls to kids that play from Najah Muslim Primary school.
Joachim Acio on behalf of his teammates said, "We always see the signposts of this company in town and didn't know that I even give out balls. We are very happy because we have been buying the small balls of Shs5,000, which we play for 2 of 3 days and they burst.  Thank you Fortebet."