The Economic Policy Research Centre (EPRC) has launched a new study on impact of COVID-19 guidelines on market vendors of perishable goods in urban and pre-urban areas of Uganda.
During the launch held at Makerere University this morning, Prof. Johnny Mugisha, the Dean of School of Agricultural Sciences at Makerere University said that COVID-19 Standard Operating Procedures (SOPs) led to significant food supply in the markets but supply at source or farm level went up or stayed the same.
"Farmers were paid lowest price [at farm level] but the final buyer in the market was paying higher," Prof.Mugisha.
The report notes that in spite of the high demand, farm prices remained low and for some crops like bananas, eggs, potatoes, prices drastically fell.
Speaking at the same event, Florence Nakazi, a Research Analyst at EPRC said COVID-19 has had a significant negative impact on vendors' incomes.
"Vendors who had established contacts [of buyers] were able to see less fall in income. Those that had no established contacts of buyers saw a huge dent on their income," Nakazi said, adding that most vendors who had loans were pressured to continue paying even when their income had fallen.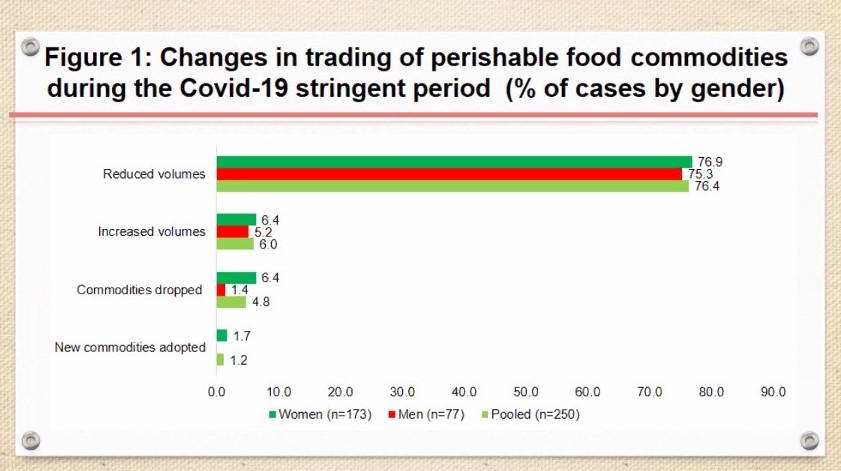 She noted that Government and other development partners should come up with a recovery package for market vendors' to re-start their lives.
Suggested Policy recommendations from the vendors suggest cash transfers, market shelters, better hygiene and improved market infrastructure.
Mathias Kasibante, a vendor from Kawempe said Government should expedite help for vendors through cash transfers.
"We've been promised the same several times but we're yet to receive the help," Kasibante said, adding that he started a soft loan giving project during the pandemic to help fellow vendors.