Wilbrod Owor, the Uganda Bankers' Association Executive Director
Commercial banks have agreed to reduce lending interest rates following threats by Bank of Uganda Governor, Prof. Emmanuel Tumusiime-Mutebile to cap interest rates if financial institutions don't lower lending rates in tandem with the Central Bank Rate (CBR).
In a statement dated 11th July 20, Uganda Bankers' Association (UBA) Executive Director, Wilbrod Owor said financial institutions have heeded the Governor's call and agreed to review lending rates downwards within the next 30 days as part of the efforts to stem effects of the economic stress caused by the COVID-19 pandemic.
This was reached on Friday 10th July 2020 during UBA's monthly executive meeting.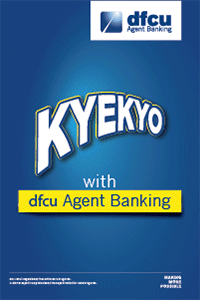 The press statement quotes UBA Chairman Mathias Katamba saying: "Financial institutions are the main arteries through which monetary policy is transmitted and in challenging times like these, the membership of UBA wish to convey their unwavering commitment to do whatever is possible within their means and circumstances to support initiatives by Bank of Uganda to stimulate economic activity. We agreed that each and every individual member institution goes back and review their internal position and adjust their lending rates accordingly based on what they can accommodate since institutions differ in composition and make up of their cost structures, assets and liabilities."
UBA adds that the industry with guidance from BoU is currently undertaking loan restructures for qualifying borrowers as part of the efforts to address cash flow challenges occasioned by interruptions of supply chains and overall business stress.
"The meeting also agreed to separately engage Bank of Uganda and Government through the Ministry of Finance on specific pain points the industry is faced with that are severely constraining their operational efficiency, expose them to risk and have a bearing to loan pricing and other tariff structures," the statement adds.
It should be noted that in a letter dated July07, 2020 addressed to Chief Executive Officers of commercial banks and the Executive Director of Uganda Bankers Association (UBA), Mutebile said he was disheartened by the fact that interest rates remain high despite the Central Bank reducing the CBR to a record low 7 percent.
He further reminded banks that the Central Bank has been pursuing an accommodative monetary policy stance since April 2016.
"It is however, disheartening to see that commercial banks have not reduced lending interest rates in tandem with the reduction in the CBR despite several discussions with Uganda Bankers' Association (UBA)," a tough talking Mutebile said.
He added: "The weighted average lending interest rate on shilling denominated loans increased to 18.8 percent in May 2020, from 17.7 percent in April 2020."
Mutebile said BoU may take redress to Section 39 (I) (d) of the Bank of Uganda Act (2000) which provides that "The bank may, in consultation with the Minister, by statutory instrument, prescribe-the maximum or minimum rates of interest and other charges which in the transaction of their business financial institutions may pay on any type of deposit or other liability and impose on credit extended in any form."
Following the warning, a number of banks have already reduced their lending rates downwards.