Uganda Civil Aviation Authority head office
On October9, 2022, Uganda celebrated 60 years since the country's flag was hoisted and the British Union Jack lowered on October9, 1962, ending 70 years of British rule.
The aviation industry in Uganda has registered key milestones over the last 60 years. Below are the key developments in Uganda's aviation history over the years.
1927 – First flight landed in Uganda.
1936 – First Airfield established at Kololo.
1952 – Entebbe International Airport commissioned.
1962 – 27000 passengers at Entebbe Airport.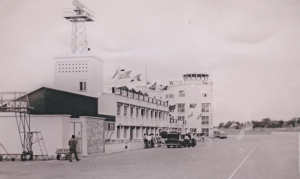 1967 – Uganda became a member of the International Civil Aviation Organisation (ICAO).
1976 – RAID ON ENTEBBE: Over 100 hostages rescued.
1991 – Civil Aviation Authority established by Act of Parliament.
-118,000 passengers
-52,000 metric tonnes of cargo at Entebbe
2005 – Civil Aviation Authority Head Office commissioned.
2007 – The Airport facilitated CHOGM.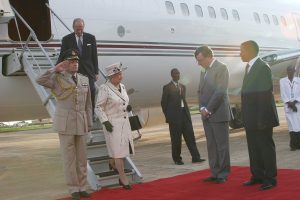 2017 – CAA scored 81.8% in an International Civil Aviation Organisation Universal.
Security Audit Programme and later received special recognition.
2019 – CAA Act amended changing name to Uganda Civil Aviation Authority.
Recorded 1.8 million international passengers.

Aircraft parked at the Airside
2021 – Handled 64,000 metric tonnes of cargo and cargo operations shifted to the new cargo centre.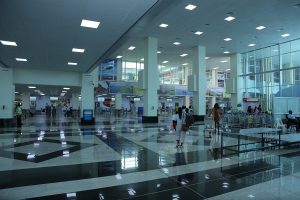 2022 – 5034 international passengers per day in August 2022.
Entebbe International Airport has over the years facilitated several high profile visits including two Presidents of United States of America and two Popes, among others.