Nicolas Pompigne-Mognard, Founder and Chairman of APO Group ( formerly known as the African Press Organization), the leading media relations consultancy and press release distribution firm working in Africa and the Middle East with African governments, international institutions and companies active in Africa was in Kampala, Uganda recently.
His visit to Uganda was part of his trips in African Universities where he interfaced with students under the theme: "International media is expanding/ investing in Africa: Is this good news for the continent"?
It is worth noting that the Gabonese born journalist built his multi-million dollar media Relations Company from scratch. His story is inspiring and interesting for upcoming entrepreneurs.
Business Focus' Taddewo William Senyonyi had a Question and Answer (Q& A) interview with Nicolas Pompigne-Mognard and below are the excerpts;
Q: Can you tell us more about APO Group?
A: APO Group is the leading media relations consultancy and press release distribution service in Africa and the Middle East. The firm works with more than 300 clients including governments, international institutions and global companies across multiple industries such as Uber, Facebook, Canon, Microsoft, Dangote and Ecobank.
57 of the leading public relations agencies working in the region rely on APO Group to optimize media relations for their clients.
The company delivered a record growth of 60% in 2018, representing a turnover that has more than doubled in two years. The firm's strategic partners include Bloomberg, Thomson Reuters, Nasdaq, Getty Images, CNBC Africa and Africanews, a subsidiary of Euronews.
APO Group is also the main official sponsor of World Rugby's African association, Rugby Africa.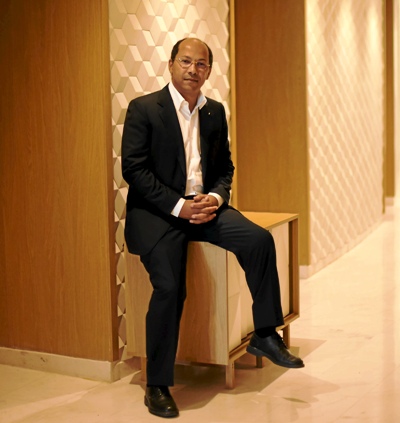 Q: You've been in Uganda for some days. How have you found the East African country? What's your general description of Uganda?
A: Although few may know this, Uganda is actually the African country where I have spent the most time during the last ten years. I stayed for two months in 2012, and spent all of this March in Kampala. As a matter of fact, my wife recently told me on the phone that I was spending somuch time in Uganda I should ask for citizenship!She might have been joking, but it's true that I really like the country and its people. As with many African countries, there are many challenges in Uganda – but those are offset by huge potential.
It has one of the fastest-growing populations in the world – with predictions that it will more than double to 100 million by 2050. With international businesses increasingly looking for new opportunities to invest in Africa, it is an exciting time to be working in Uganda.
Q: What key lessons have you learnt from your entrepreneurial journey so far that upcoming entrepreneurs can learn from?
A: Hard work is the absolute key. That, and a little bit of luck if you can get it! When I started off, I had nothing, but that turned out to be a blessing. APO Group at the beginning was just me. I was the finance director, sales exec, marketing, product development, IT… Everything.
And that taught me a lot about how a business is run. In particular, it showed me the importance of good recruitment.
By surrounding myself with people that were better than me at those disciplines, I could concentrate on driving the business forward.
And I worked hard in those early years.
No holidays or weekends. I figured that sacrificing a few years of my life would be worth it if I could make a success of things. I was resilient, focused and single-minded – and I believe those qualities are essential for entrepreneurs in any industry.
I was confident our business model was strong, but I was never obsessed by any individual products or services to the point where I lost sight of my end goals. It is important to be adaptable and flexible and to focus on what works – even if it's not exactly what you had planned in the beginning. I'm proud about the way things have turned out.
Earlier this year, I stepped down as CEO after 11 years, and became Chairman of APO Group.
Our new CEO, Lionel Reina, is perfectly placed to take the company forward.
Lionel is the former Vice-President and General Manager for Africa and the Middle East of the B2B division of French telecom giant Orange.
He is also a former Director for the Middle East at Accenture – so we could not be in better hands.
It's an exciting time for me, as I now have time to work on more personal initiatives – including an investment fund for Africa. The continent has been good to me, so now I want to give something back.
Q: International media is increasingly expanding/investing in Africa. What does this mean to the media industry and the continent at large?
A: African media houses face a number of challenges including digitalisation, monetisation and talent management, but the biggest of them all is content creation.
For example, recent reports show that the Nigerian upper middle class prefers international media to local content. In the meantime, several international media organisations are expanding into Africa.
The BBC has opened its biggest office yet outside of the UK in Kenya; The Washington Post has recently announced it is expanding into Africa, and European TV channel Euronews, has launched Africanews. CNN now has six programmes dedicated to Africa.
In North Africa, HuffPost has created HuffPost Morocco, Tunisia. In France, Le Monde has created Le Monde Afrique, Le Point has created Le Point Afrique, La Tribune has created La Tribune Afrique. Not to mention Ringer who has created Pulse in several African countries, as well as CNBC Africa, Forbes Africa and the Xinhua press agency in China.
Clearly, all these international media houses are investing in Africa because they see the potential.
About ten years ago, multinational companies began to invest in Africa. More than 400 US companies have been operating in South Africa for several years.
Today, most of them plan their expansion across the continent to take advantage of this huge untapped market.
In order to achieve their growth objectives, these companies will have to spend money on advertising and public relations. If the international media, with whom they already have close relationships, are a credible alternative to advertising in Africa, it is only natural that these companies will spend their budget on them.
This will further weaken the African media landscape. Without money to invest in their organizations and grow their businesses and invest in talent, local media will lose the battle for content.
One of the most important questions we need to be asking ourselves is why the middle class in some African countries is spending more time consuming foreign content.
Q: Having advised hundreds of Multi-national companies investing in Africa, do you think Foreign Direct investments have benefited the African continent? How best can FDIs benefit African countries?
A: FDI is the flow of foreign capital into a country to develop economic activity.
In reality, each country needs capital to finance its development and FDI is an essential source.
Thus, the most successful countries are those that continuously invest in improving the attractiveness of their territories. FDI has contributed significantly to the opening up of some African countries but these countries could benefit more than they currently are.
Between 2008 and 2017, Foreign Direct Investment (FDI) in Africa averaged 784 per year according to the latest study by the international firm Ernst & Young Africa published in October entitled: "Turning tides". But while the latter reached their highest level over the period in 2011 (923 investments), four major events sometimes dampened investor interest: the global financial crisis of 2008, the effects of which lasted considerably over the next two years; the Arab spring, which dampened FDI in the northern countries of the continent; the crisis in emerging markets in 2014 and the fall in growth in sub-Saharan Africa in 2016, which stimulated investor interest during those years.Since 2017, FDI has been taking over EY expects this trend to continue in 2018, driven by the long-term factor that investors prefer in their strategies and the low growth rates that they see as reversible.
The United Nations Conference on Trade and Development (UNCTAD) reports that Africa attracted more than $49 billion in foreign direct investment (FDI) in 2017.
In principle, such an amount represents important capital for the local economy. However, its orientation in wealth-creating sectors, such as public investment (road infrastructure) and human investment (training of skilled personnel), still needs to be successful.Improving the quality of these elements will improve productivity and reduce trade transaction costs, allowing for greater openness of the continent.
The main issue of FDI is above all the quality of the FDI and not the quantity. FDI projects in developing countries can often have a bad reputation of being comparable to the first world's postcolonial exploitation of raw materials and cheap labour.
FDI's best benefit African countries when you link foreign investors into the local host country economy.
Although FDI is growing in Africa, there is a need for more quality FDI projects that contribute to the creation of decent and value-adding jobs, enhancing the skill base of host economies, facilitating transfer of technology, knowledge and know-how, boosting competitiveness of domestic firms and enabling their access to markets, as well as operating in a socially and environmentally responsible manner.
Q: What priceless advice do you have for African media entrepreneurs and the general entrepreneurial community?
A: First of all, you need to understand that you too can create a business and that journalism is one of the most advantageous professions for someone with an entrepreneurial spirit.
Because you can ask questions to everybody and they will answer to you whenever you get the opportunity to travel or meet new people, you need to take it. You might gain different perspectives, learn new skills or meet somebody that can help with your development. You need to go big or go home.
Africa is 54 countries, but with just two languages (English and French) you can cover most of the markets. Do not hesitate to take on bigger, well-established companies. 1% of the African toilet paper market is good enough for you to make a lot of money. If you can do it alone, then do it alone.
Avoid creating with co-founders, investors and so on. Why would you allow anybody to get involved who might slow you down, contest, or even block your decisions?
Reinvest all the money you earn in the early years. Your objective is not to buy a Ferrari the moment you can afford it, and then see your company slowly disappear because of a lack of investment. You are building something for the long run. Focus all your efforts on increasing the value of your company. That requires investment and time. Never recruit friends or family. Hire talents. Learn to pass on your knowledge and to delegate. A good entrepreneur is the one who can die today without jeopardizing the future of his company.
You need to work very hard on making yourself obsolete. Understand that the true wealth of your company is your employees. Without them you are nothing. Always pay your employees on time, even if there is nothing left for you. Create an ecosystem of partners and suppliers around your company that will help to reinforce your culture and your message.
As I said earlier, do not fall in love with your service or product. Even if it is not perfectly ready to go to market, launch it now, before a competitor does. You will have the time to refine later. Don't forget you are here to sell, make money, and change the world.