The newly appointed Minister for Local Government and Member of Parliament for Igara West, Raphael Magyezi (pictured above) has revealed plans on how he will revive the administration of Local Government.
While meeting with district Chairpersons and Mayors of different districts in Uganda on Friday 7th February 2020 at Hotel Africana, Magyezi called upon the support of all local leaders, local government associations, development partners and central government among others to make local governments work.
The Minister who has been in office for 3 weeks told the local leaders that one of the key areas he will address under his tenure is advocating for the review of the Public Finance Management Act which, he said centralized most of the local government powers on key decisions of funds management.
This, he said, is delaying approvals on priority expenditure budgets and in the process hampering good performance.
He said that with the bulk of activities handled by local government, there is need to strengthen financing to local government from central government while urging the local leaders and associations to step up capacity of resource mobilization through empowering the populations to become taxable.
"The Public Finance Management Act centralized powers to approve local government budget. The process now is very cumbersome, it delays expenditure. Local government revenue should be under Local government, cannot be under Central Government. We should agree that we must step up capacity and increase resource mobilization," he said.
Magyezi said that in order to solve the problem of rapid urbanization which he says is now at a rate 24% from 16% 10 years ago, he advised that there is need to strengthen physical planning in lower urban centers.
He added that he will work with local leaders from town board levels to enable basic financing to facilitate their operations.
The Permanent Secretary, Ministry of Local Government, Benjamin Kumumanya, said that 67,000 stamps for local councils have been procured with special security features to ease the work of the local council leaders. He said that by the end of February 2020, the stamps will be ready for dispatching to their destinations and in March they will be in use.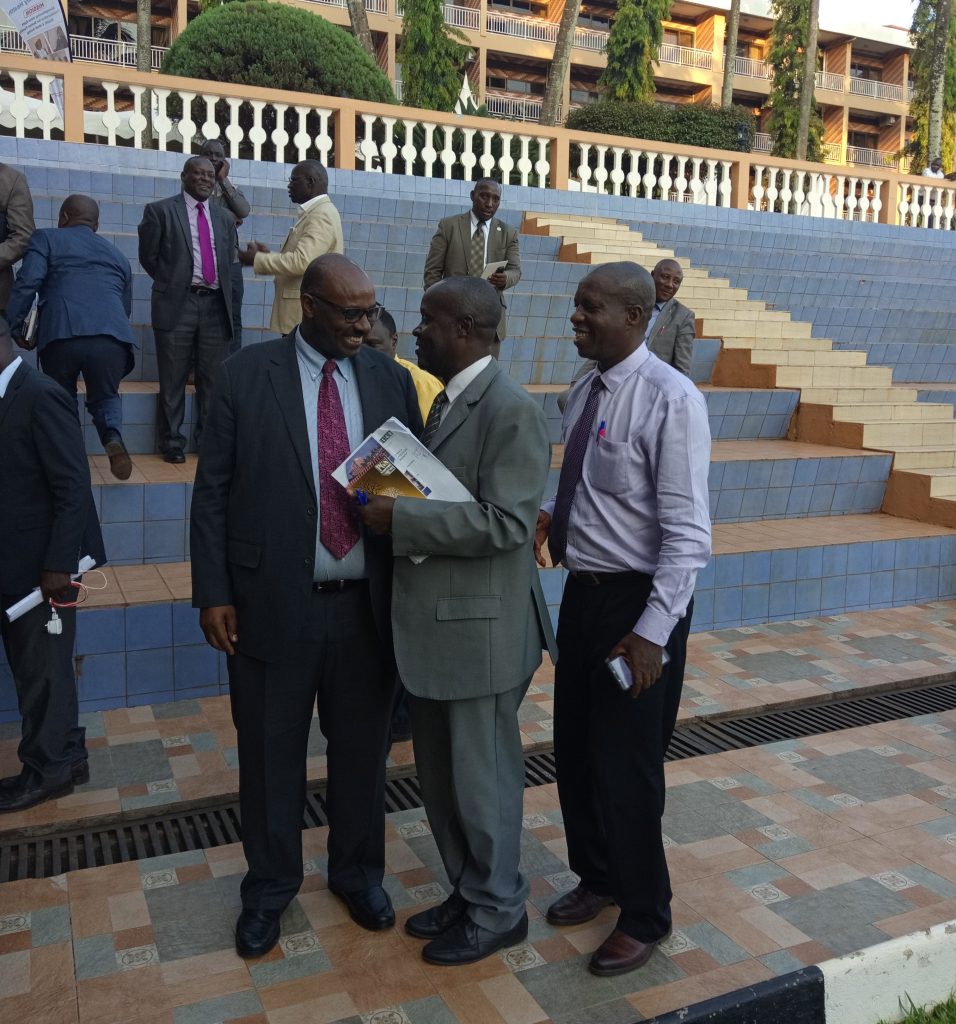 "As directed by the president, we have finalized orders for stamps to be used by local council leaders. To avoid duplication, they have been made with special security features," he said in an interview at the sidelines of the event.
The Permanent Secretary said in a bid to support market traders especially women in different parts of the country, the ministry is constructing more 12 big market places in different districts including Arua, Mbarara, Soroti and Kabale among others.
By Drake Nyamugabwa