Regional Supermarket chain, Nakumatt Holdings' financial woes have reached unprecedented levels, with the regional retailer failing to attract the highly needed funding..
Business Focus has reliably learnt that the Kenyan based Supermarket is seeking a bailout from the Government of Uganda to survive the current financial storm.
A source privy to the ongoing discussions reveals that if government doesn't intervene by giving the Supermarket a tax waiver until it stabilizes, it (Nakumatt) may cease operations in Uganda just like Uchumi quit Uganda in 2015.
"Nakumatt is committed to Uganda. They are seeking government intervention; they want a tax waiver until they stabilize," a source said, adding that they are trying to secure a soft loan after failing to get a strategic partner.
The source added that Nakumatt has a huge debt with Ugandan suppliers and it is in negotiations with them on how to settle the debt.
The source revealed that Nakumatt Uganda troubles are a result of the "debt accumulated in rent arrears in Kenya outlets hence draining Uganda outlets. "There was a lot of profit repatriation which caused a financial disability in the Nakumatt Uganda coffers," the source said.
Efforts to get a comment on the above claims from Bernard Mutua, the Nakumatt Uganda Country Manager were futile after asking us to send questions to his email, noting that communications at Nakumatt had been centralized. However, he was yet to respond to us by the time this story was published.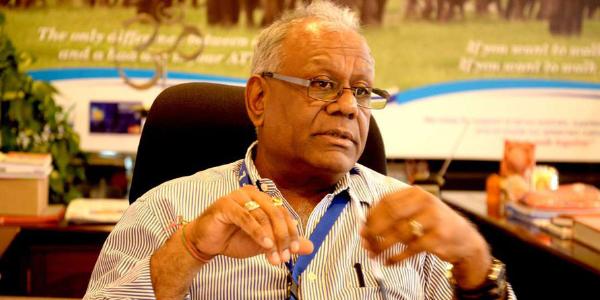 It is worth noting that almost a fortnight ago, Knight Frank Uganda, the property manager of the Acacia Mall, Village Mall and Victoria Mall where the retailer had branches announced the closure of the outlets over what is believed to be non-payment of rent.
The Nakumatt Katwe branch was also closed over rent arrears in the region of over Shs200m.
Reports indicate that Nakumatt's gross debt more than tripled to Shs525 billion in February 2015 from Shs147 billion in 2011, piling pressure on operations and resulting in long payment delays to suppliers.
On October 27, 2016 Nakumatt Holdings, with presence in Kenya, Uganda, Rwanda, and Tanzania admitted it was facing cash flow problems. In a statement, the company revealed that it was in talks with "local and international financiers" for a capital injection. The retailer said its problems arose from "unforeseen business challenges," specifically a downturn in economic activity, higher operating costs, and external factors like managing risks associated with security threats in Kenya.
The retailer is currently working on a $75 million deal to sell a 25 per cent stake to a strategic investor to retire its heavy debt burden.
According to the Standard, Nakumatt is reeling under a KSh30 billion debt (over Ush1 trillion). This makes the recovery of the regional retail chain, whose debt position in the public domain has been put at KSh18 billion, more tasking. According to the source, whose line of work falls within trade-related matters, Nakumatt's management disclosed its true financial position to the Government when it sought its intervention in regaining stability.
"The retailer was just opening branch after branch by piling debt. It chose to grow at other people's expense," said the official who asked for anonymity. According to the source, Nakumatt owes suppliers KSh15 billion.
Ten commercial banks are also on its neck, seeking to recover KSh8 billion and it has also soaked in an additional debt to the tune of KSh7 billion in commercial paper. The revelation comes at a time when speculation is rife that Nakumatt has cooked its books to cover up its true financial position.
In May 2015, James Maina Karanja, an internal auditor, was gunned down when he unearthed a web of fraud in top management. The lenders owed money by the retailer are Standard Chartered Bank, Kenya Commercial Bank, Stanbic Bank, NIC Bank, Barclays Bank and Diamond Trust Bank.
Others are Bank of Africa, Oriental Bank, Habib Bank and Guarantee Trust Bank. Huge suppliers like Unilever that stock fast-moving consumer goods like Omo, Lifebuoy, Rexona, Blue Band and Knorr beef cubes have suspended supplies to the retailer in the face of piling debt.
East African Breweries has also reportedly walked away from Nakumatt. To add insult to injury, African Cotton Industries Ltd, the manufacturer of popular tissue paper and sanitary towel brands such as Tena, Flora and Medicott, has lodged an insolvency petition against Nakumatt over a KSh70 million debt.
Founded in 1987, Nakumatt is a wholly Kenyan, privately held company, owned by the Atul Shah family.
Atul Shah is the Managing Director and Chief Executive Officer of the Nakumatt Holdings Limited, the parent company of Nakumatt Supermarkets.