Fairway Hotel that is located in the heart of Kampala is expanding to accommodate the increasing number of customers as a result of its superior services and customer care.
Speaking at the sidelines of the Independent Online Journalists Association (indoja-U) retreat hosted by Fairway Hotel, Anthony Sifuma, the Food & Beverages Manager at the hotel said Fairway Hotel & SPA's dream is to become a household name for top class customers including corporates and diplomats.
"Fairway is not a hotel that people used to know because when you move around, you will see that we have renovated most of our rooms. We have also categorized them into the executive and standard wings," Sifuma said, adding: "We have 100 quality rooms for accommodation. We have added 20 more rooms that will be ready for accommodation before end of January 2020."
Sifuma said they have hosted many events at the hotel and many of the guests get shocked at the positive changes taking place at the place.
"They tell us 'this is not the Fairway we used to know; we thank our current Managing Director Mr. Azhar Jaffer for taking the hotel to another level," he said.
He added: "This Asian Fusion Restaurant is currently number two in the country when it comes to Indian foods and we are only beaten in terms of volumes. We have hosted many diplomats here and they enjoy it."
The hotel also has gardens that can accommodate about 500 people and conference halls that can take up to 200 people.
It also has a restaurant, bar, swimming pool and gym among other services.
"Fairway is a hotel to look after. Besides our top class services, we are affordable when you look around. Our dream is to become a five star boutique hotel. We don't want to take masses but small numbers of high quality," Sifuma said.
Unique history
Fairway Hotel is owned by Indians who were once expelled from Uganda by fallen dictator Iddi Amin, but later returned to Uganda after President Yoweri Museveni took over power.
The family-owned hotel was constructed in 1969 to host Pope John I's delegation, during his inaugural Papal visit to Africa.
The Hotel has a unique history and an ideal, serene location in spacious grounds on Nakasero, one of Kampala's seven hills, a short walk to the business and entertainment district.
Originally a residential home, the building has served many purposes throughout the years, always retaining its detailed beauty and elegance, matched with modern comforts. During a crucial point in history, the Hotel offered free services to guests seeking refuge from political turmoil a young Uganda was facing.
Three generations of management have transformed the hotel while maintaining its family values of Quality, Excellence, and Honesty.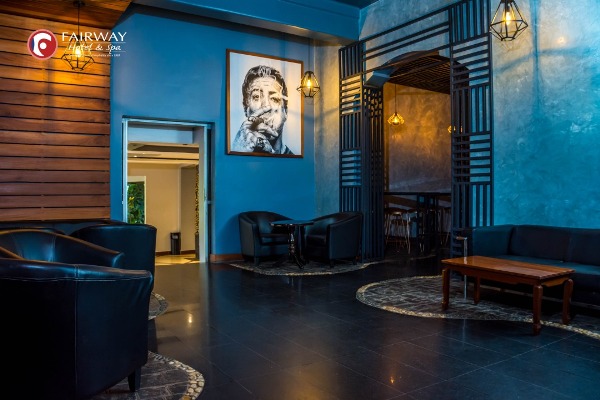 Sifuma says because of its unique history having come a long way, Fairway Hotel is part of Uganda's past and future.
"We are aptly the best hotel in Uganda, especially when it comes to classic cuisines," he said.
Sifuma also revealed that Fairway Hotel is organising a Christmas package, which will be purely a family event aimed at giving Ugandans an opportunity to enjoy a 5-Star Christmas.
"We are organising a Christmas package at the poolside, which will be a purely family affair. We have several offers lined up for our guests and those who book early will win themselves free bottles of wine," he revealed.